Sleutelklare woning. Nieuwe fase
Natura – La Cala Golf Resort, Mijas (Malaga)
NATURA, HALFVRIJSTAANDE NIEUWBOUWWONINGEN TE KOOP IN LA CALA GOLF RESORT, MIJAS, COSTA DEL SOL
Sleutelklare woning + Nieuwe fase
Natura is een nieuw project in La Cala Resort. Het bestaat uit 40 ruime, halfvrijstaande woningen naast de golfbaan met een panoramisch uitzicht op het resort. Woningen met 3 verdiepingen in een gesloten privéresidentie met gemeenschappelijke tuin met zwembad.
Natura is op het lijf geschreven van wie op zoek is naar een comfortabele en functionele woning met een privékelder, een hoofdverdieping met veel licht en een volledig ingerichte keuken, 3 ruime slaapkamers, een ruim zonneterras van 50 m2 en een tuin.
Rechtstreekse verkoop bij de projectontwikkelaar
Geplande opleverdatum:
Fase 1 (21 halfvrijstaande woningen): Sleutelklare woning
Fase 2: Juli 2022.
Building Follow Up: Natura
Gebouwd volgens de nieuwe bouwnormen. Energiecertificaat B.
Het is de ideale plaats voor een verblijf aan de Costa del Sol. De halfvrijstaande woningen zijn geschikt als vakantiewoning, hoofdverblijfplaats of investering.
LA CALA RESORT, MIJAS en omgeving
Natura ligt in La Cala Golf. In beide etablissementen kunnen eigenaars van een Taylor Wimpey woning in het Resort van de aanbiedingen en de kortingen van de Privilege Card profiteren.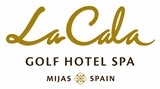 Het Cala Golf Resort beschikt over 3 18-holes golfbanen, een hydrotherapiecentrum met spa, een 4-sterrenhotel, 2 restaurants en 1 wijnlokaal, een golfschool (La Cala Golf Academy), 24/24 bewaking en verschillende sportfaciliteiten (tennisbanen, professionele voetbalvelden, fitnesszaal, vrijetijdscentrum en spa). Dit alles omgeven door prachtige natuur.
Op slechts enkele minuten rijden van het charmante, oude stadscentrum en de smalle straatjes van Mijas, de winkels van Marbella en Fuengirola, en het nachtleven van La Cala de Mijas en Puerto Banús.
Kortom, een nieuw residentieel bouwproject in een hoogwaardige omgeving en met een strategische ligging in La Cala Resort voor een unieke prijs.
De woonwijk ligt in een rustige zone tussen het mooie Natuurpark Sierra de Mijas en de Middellandse Zee, op slechts 10 minuten van de prachtige stranden van de Costa del Sol, op 20 minuten van Marbella en op 30 minuten van de luchthaven van Málaga.
60 jaar ervaring in woningbouw in Spanje.
Typologieën onroerend goed: Geschakelde woning
Inclusief: Ondergrondse parkeerplaats, Bergruimte, Gemeenschappelijke zwembad, Gemeenschappelijke tuin, Solarium, Airconditioning, Thermische zonnepanelen, LED spots, Dubbele beglazing
Andere: Uitzicht op de golfbaan, Vlakbij het strand, Terras
Energiecertificaat: Bestand downloaden
Energiekwalificatie: B

NATURA, HALFVRIJSTAANDE NIEUWBOUWWONINGEN TE KOOP IN LA CALA RESORT, MIJAS, COSTA DEL SOL
La Cala Golf Resort bevindt zich tussen Marbella en Fuengirola, tussen de zee en de bergen.
De woningen liggen op de golfbaan Europa, vlakbij het 4-sterrenhotel, de spa en de restaurants.
Als u 10 minuten zuidwaarts rijdt, komt u bij de beste stranden van de Costa del Sol tussen La Cala de Mijas en Fuengirola. Als u 20 minuten naar het westen rijdt, komt u bij de stad Marbella waar u kunt genieten van het nachtleven van Puerto Banús.
De internationale luchthaven van Málaga ligt op 30 minuten rijden en is te bereiken via de autoweg A7 (N-340).
Dankzij deze geprivilegieerde ligging bevindt u zich op slechts 30 km van de beste uitgaansgelegenheden, de zonnige stranden en de golfbanen van de Costa del Sol.
VRIJE TIJD IN DE BUURT
Dit residentiële complex ligt vlakbij de jachthavens van Benalmádena, Puerto Banús en Marbella. U kunt kiezen uit een ruim vrijetijdsaanbod en verschillende restaurants in La Cala de Mijas, Fuengirola of Marbella.
U kunt een bezoekje brengen aan de Andalusische dorpen in de buurt: de prachtige vergezichten en smalle straatjes van Mijas, het meer dan 7 km lange strand en het kasteel Sohail van Fuengirola, en de spectaculaire kloof van Ronda.
Vergelijkbaar onroerend goed
laatste 3 woningen, sleutelklare woning