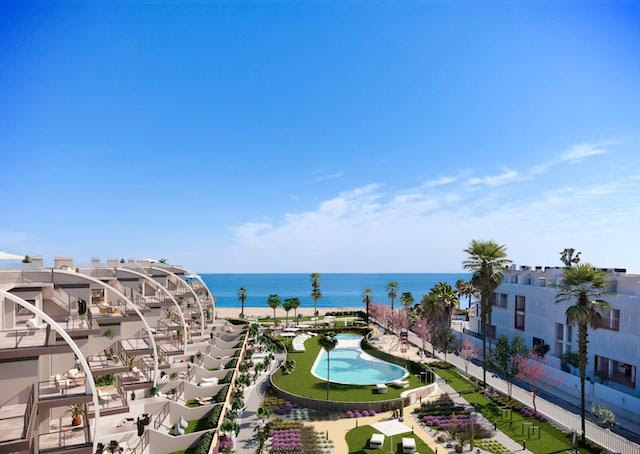 Visitors are returning to Spain in their millions, with popular coastal areas and Spanish islands welcoming travellers back with open arms after the past two years of disruption. Figures from the Institute of Statistics of the Balearic Islands (IBESTAT) show that just over 4 million visitors arrived during the first five months of the year, an increase of 386% compared to the same period of 2021.

Visitor numbers rose particularly in May, which saw 1.8 million people head to the Balearic Islands during the month.The Balearic tourism boom saw Germans top the list of foreign visitors, followed by travellers from the UK, with 541,691 and 479,966 respectively. The data show that tourists spent an average of €1,957 per person in May – an increase of nearly 837% compared the same month in 2021. According to economic and social research company Funcas, this reactivation of international tourism will see the Balearic and Canary Islands experience greater economic growth than any other Spanish region during 2022.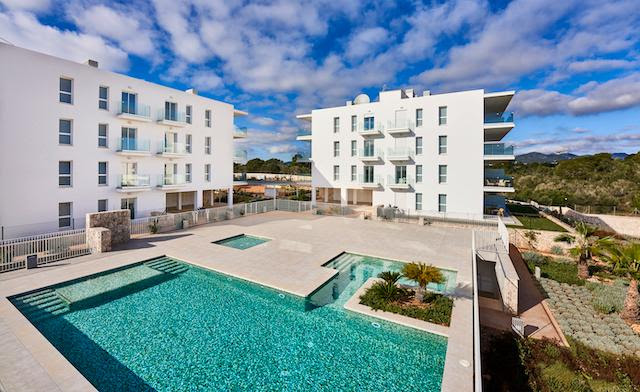 The island of Mallorca stands out as the Balearic destination of choice, recording the highest occupancy level during May, at 62.6% based on IBESTAT's figures. Nor is it just the hotel sector that is booming – leading Spanish home builder Taylor Wimpey España is enjoying a surge of interest in its properties on the island.

"It is fantastic to see Mallorca alive with activity once again. Tourists are making the most of their time here by dining out, spending days on the beach, shopping, playing golf and simply enjoying their leisure time to the full. Many are also keen to explore the possibility of owning a second home on the island, so are weighing up the merits of the different styles and locations of the homes that are available here."

Marc Pritchard, Sales and Marketing Director, Taylor Wimpey España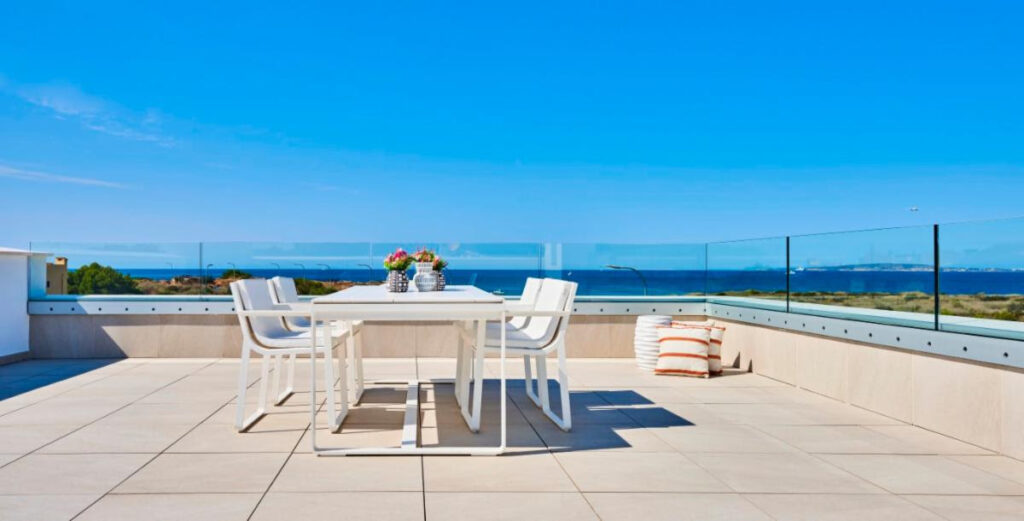 Buyers looking for exceptional value on Mallorca are well served by the apartments of Compass at Cala d'Or, which are surrounded by spacious gardens with native flora and two communal pools. Priced from €303,000 plus VAT, the two-bedroom homes come with large terraces, located just metres from the Cala D´Or Marina on the island's southeast coast.Es Llaut, on Mallorca's northeast coast, also offers exceptional value for money, with apartments available from €330,000 plus VAT.

Just a short walk from the beach at Cala Bona, the spacious, light-filled homes feature large terraces and gardens, as well as communal pool and landscaped areas. For buyers with a larger budget, a collection of stunning townhouses is available at Sa Galera, located at Cala Estancia on the Bay of Palma. Next to the sea and just minutes from the city centre, the homes offer the best of both worlds. They offer stunning views of the bay of Palma as well as Bellver Castle and the Cathedral. An exclusive development of just eight homes, with a generously sized communal pool, Sa Galera provides properties priced from €825,000 plus VAT.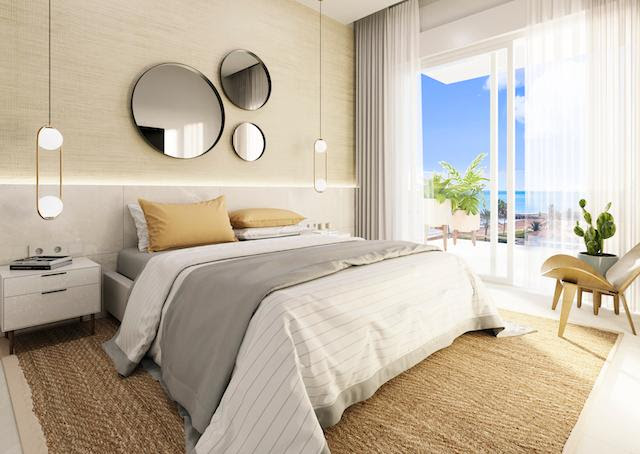 Property market movements in the Balearic Islands are also positive. According to Tinsa, prices across the Balearics and Canaries rose by 0.3% between May and June 2022 and by 4.5% during the year to June. This upward movement was echoed around the country. Along the Mediterranean Coast, prices rose by 0.8% and 6.9% for the same periods.

Against the backdrop of this thriving coastal market, Taylor Wimpey España has released its latest development: Bella Beach. Located in Denia on the Costa Blanca, the development will consist of two- and three-bedroom homes with stunning sea views. The frontline beach apartments will provide direct access to Almadraba beach, while residents will also benefit from a large communal pool, children's pool, solarium, children's play area, extensive gardens and outdoor gym equipment.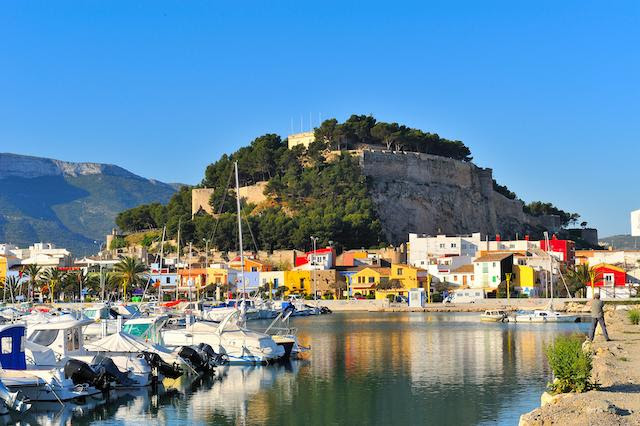 Individual homes at Bella Beach will feature ground floor gardens and solariums with artificial grass, while the solariums will also come with preinstallation for a Jacuzzi. Designer lighting will be used on the private terraces. Inside, the contemporary design will include open plan living space that supports a seamless flow between indoors and out. The homes will feature porcelain flooring throughout, with buyers who purchase their homes at an early enough stage able to select their preferred colour. All homes will come with an underground car parking space and bicycle parking space, as well as a storage room. Prices start from €250,000 plus VAT, with completion due in June 2024.

"We are delighted to be launching a new development in the popular port city of Denia. This beautiful, cosmopolitan destination delivers on so many fronts, from its architectural heritage to its huge range of shops and restaurants. Denia's coastline stretches for nearly 20 km, from small coves to long expanses of sand, making it a wonderful location for family breaks. Bella Beach will provide high-quality, family-friendly homes for those who want to enjoy this beautiful part of Spain."

Marc Pritchard, Sales and Marketing Director, Taylor Wimpey España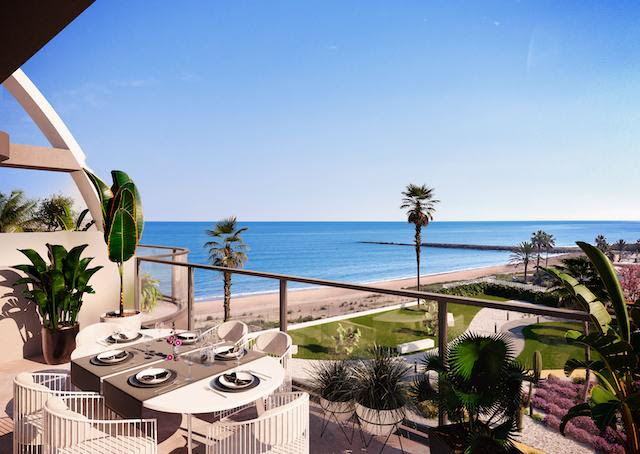 For more information, please contact Taylor Wimpey España on 08000 121 020 or visit
https://www.taylorwimpeyspain.com/
.
If you reside outside of the UK, you will need to call 00 34 971 706 972.