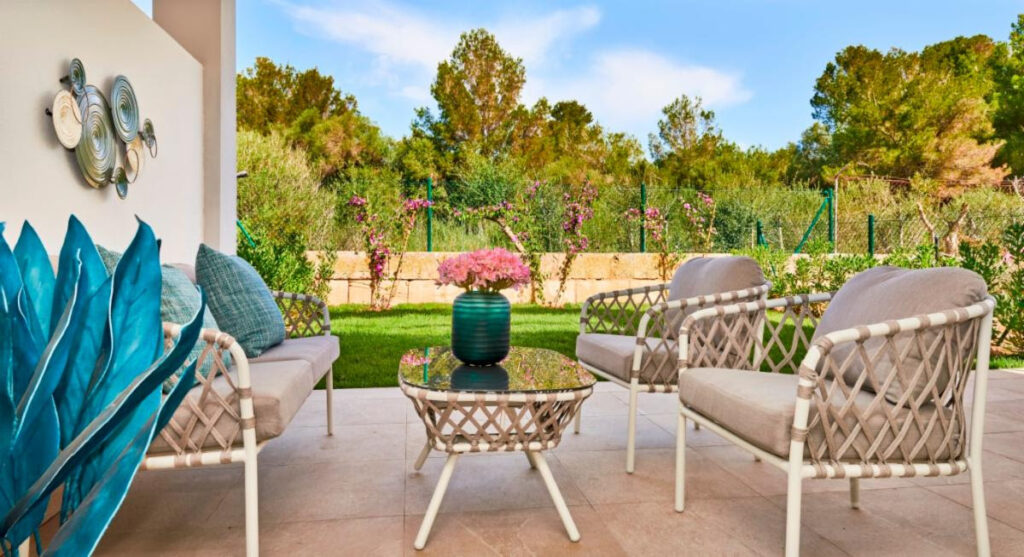 Leading Spanish home builder Taylor Wimpey España has announced the opening of four new show homes at developments in the Costa Blanca, Costa del Sol and Mallorca. Having sold homes in Spanish coastal areas for nearly 65 years, the company has plenty of insights to share when it comes to what makes a good show home.

"Creating a show home isn't just about picking furniture that fits. It's about creating a sense of the development – of representing the essence of the lifestyle that's on offer. Visitors need to get a feel for the development and how it would suit them. That takes a lot of careful thought."

 Marc Pritchard, Sales and Marketing Director of Taylor Wimpey España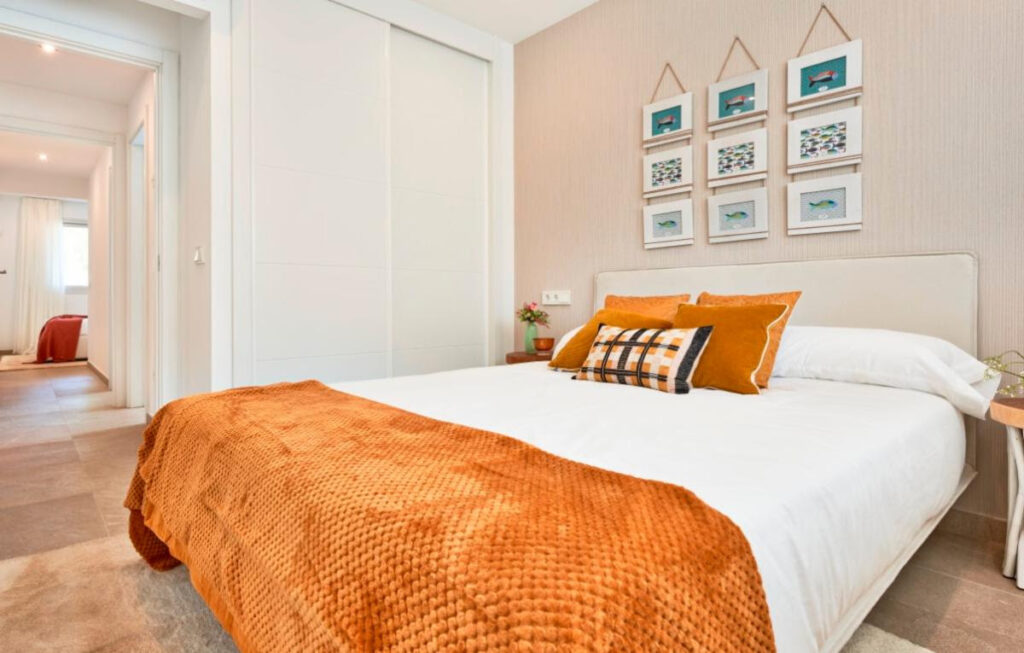 Delivering a winning show home is also about creating precisely that – a 'home'. According to interior design firm Pablo Maestre, that means creating comfortable, quiet and relaxed spaces in which people can feel at home. Knowing who will visit the show home is key to that:

"We keep the show home's target viewers firmly in mind, taking into account factors such as age and nationality. These are important considerations when dressing a show home, as they can make a fundamental difference to the style and materials used." 

Pablo Maestre, Alicante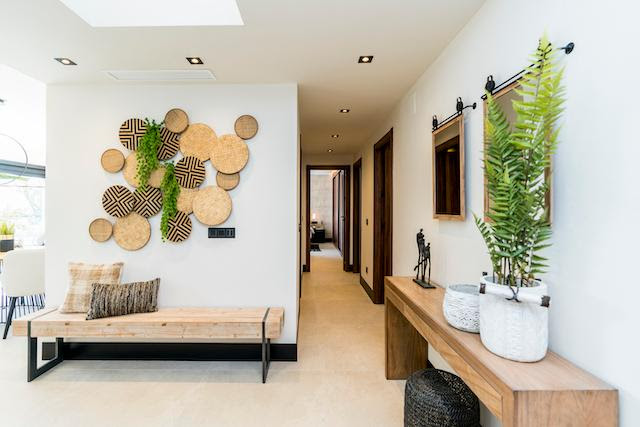 Taylor Wimpey's new show homes have been developed to express the character of each individual development. Essential in Jávea, Costa Blanca, for example, sits within the heart of the town, with the beaches and marina just a 15-minute stroll away. The interior design of the show home reflects this, with sleek, contemporary furnishings paired with natural materials and muted, elegant colours.At The Crest in Benahavis on the Costa deal Sol, meanwhile, the stunning natural views have influenced the show apartment's design, which features a rich variety of natural textures and tones. The greens, browns and creams blend beautifully with the surrounding foliage, the greenery of the Westin La Quinta golf resort and the views of the Sierra Blanca mountains.

"Texture is an interesting consideration when you're planning a show home. Clients open their senses to the experience when they view a show home, from touch to smell, so it has to deliver on multiple sensory levels. Even for clients who undertake virtual visits, rather than in-person tours, the inclusion of layered textures is something that adds to the visual experience." 

Marc Pritchard, Sales and Marketing Director of Taylor Wimpey España


Many of Taylor Wimpey España's potential buyers visit the company's show homes virtually, particularly if they're buying from overseas. They are keen to see the finishes and materials of the homes that are being built, as well as the location of the development, just as those who visit in person are.Some buyers also visit a show home with a view to seeing how they might customise it, according to the Taylor Wimpey España team. Depending on the progress of construction, customisation is often possible for those who reserve a property early enough. Other buyers, meanwhile, set their sights on the show home itself, asking about the possibility of buying the property complete with furnishings.

"Show home visitors have a range of goals in mind, so the home needs to allow them to imagine different scenarios. Some will be looking for an office instead of a third bedroom, others will be considering the home as a fulltime residence rather than a second home. A good show home needs to feel homely enough for them to imagine all of that, while not being so over-designed that it feels like someone else's home." 

Marc Pritchard, Sales and Marketing Director of Taylor Wimpey España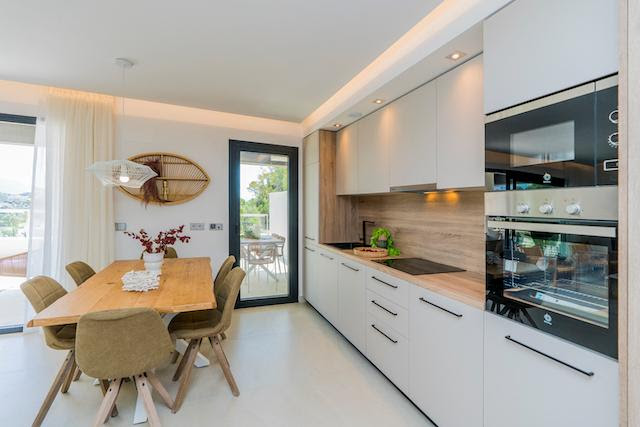 The new show home at Marbella Lake in Nueva Andalucía, Costa del Sol, delivers precisely that. The natural tones reflect the lakeside setting, creating a wonderfully homely show apartment while still allowing plenty of space for viewers to imagine themselves in their own home on the development.Over at Es Llaut at Cala Bona, Mallorca, meanwhile, the blues of the nearby marina and sea are woven into the show apartment's design, reminding visitors of the privileged location that the homes enjoy.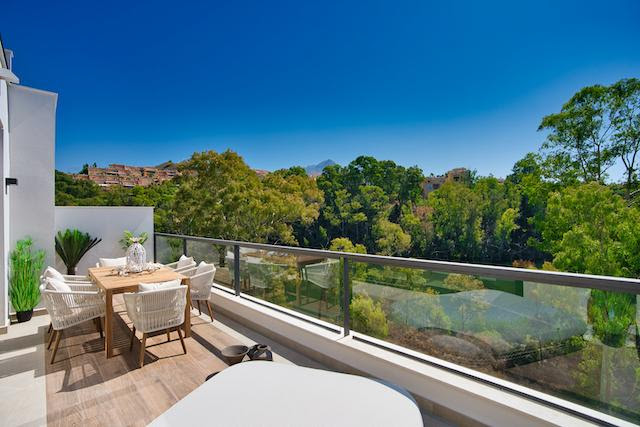 Wherever they are located, show homes play a key role in helping to sell new developments. Buyers who visit a show home, whether physically or virtually, are much closer to the point of purchase than those simply browsing the internet.For Britons dreaming of owning a property in Spain, Taylor Wimpey España's message is simple: Come and visit us! British buyers make up the largest of any buyer nationality group for Taylor Wimpey España in the Costa del Sol, with reservations by Brits up 123% in June YTD. Overall, they account for 9% of all reservations with the company so far this year. And with the summer holidays almost upon us, there will soon be plenty more British visitors lined up to view Taylor Wimpey España's newest show homes.

For more information, please contact Taylor Wimpey España on 08000 121 020 or visit 
https://www.taylorwimpeyspain.com/
.
If you reside outside of the UK, you will need to call 00 34 971 706 972.