Easter in the UK is usually a mixed bag of time off work, hyperactive children, threatening rainclouds and enough chocolate to keep Weight Watchers in business until Christmas. Though this combo does have a certain British charm, increasingly the temptations of spending the Easter break overseas are winning over the hearts of those looking for the certainty of sunshine for their precious time off. Some 480,000 travellers are projected to take to the skies via London Gatwick alone this Easter weekend, representing an increase of 11% over 2014's passenger numbers.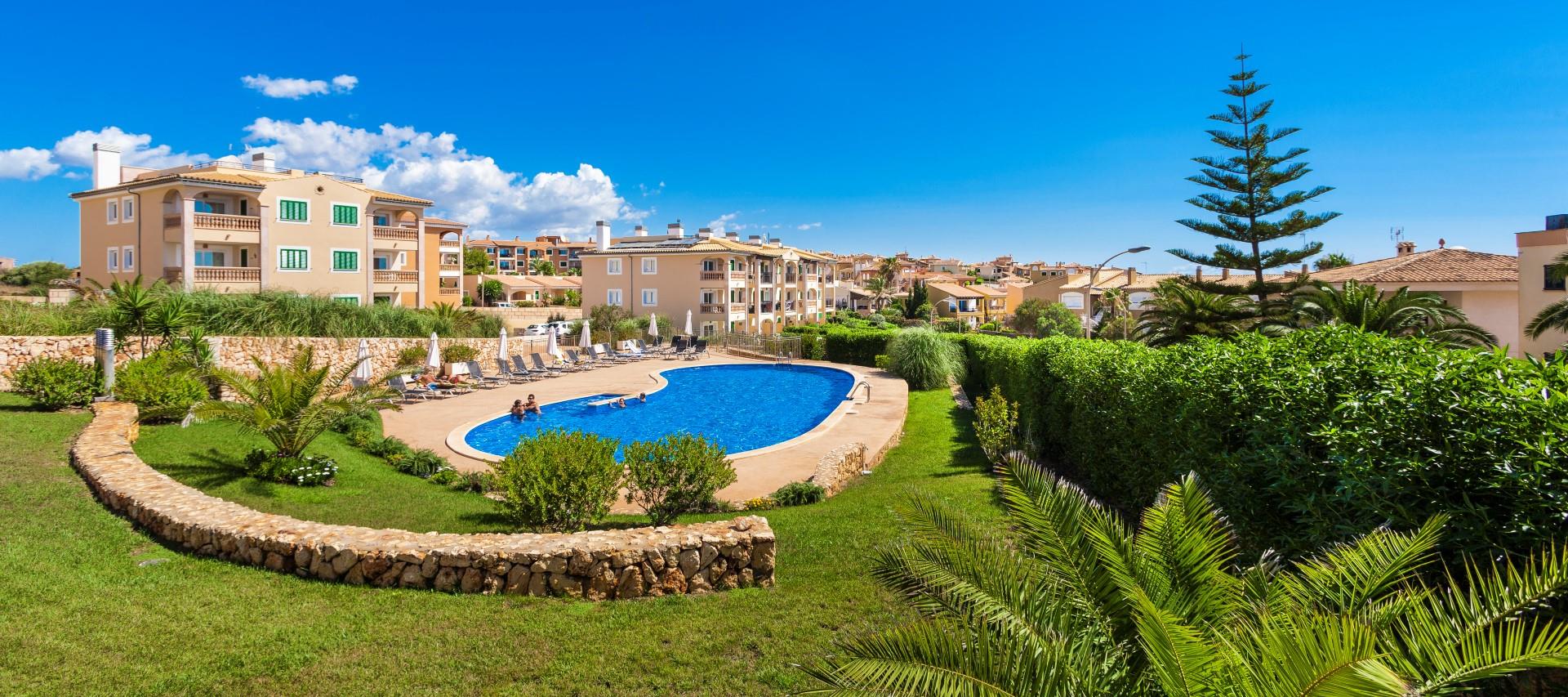 With the Spanish island of Mallorca just a couple of hours' flight from the UK, long weekends there are easily achievable, as long-term resident Marc Pritchard, Sales and Marketing Director of leading Spanish homebuilder Taylor Wimpey España, observes,
"With such a short flight time, spending Easter in Mallorca is easy for those living in the UK and with temperatures set to remain firmly in the 20s over the course of the long weekend, the Balearics are definitely a tempting prospect for a short getaway."
Easter in Mallorca is a big event, with processions, feasting and celebrations held across the island. The processions have their origins in the 16th century, when the Christian church set out to present the story of the Passion of the Christ to laypeople through street processions. While the religious element is still strong today, the festival atmosphere is one that those of all denominations can enjoy and the food that accompanies it is something that everyone should experience at least once!
But it is not just Easter that draws the crowds to Mallorca, popular though this time of year is. In fact, the island's capital, Palma de Mallorca, was recently voted the best place in the world to live by the Sunday Times. The captivating old town, beaches within walking distance and slow-paced charm, intermingled with the modernity of 'fancy shops' were among Palma's winning attributes.
For second home owners, coastal properties on the island are particularly popular, with the areas of Porto Cristo and Port Vell attracting those looking to enjoy the finer side of life on Mallorca. In Porto Cristo, the picturesque Cala Magrana III development is located close to the sea, as well as to nearby golf courses and the stunning Porto Cristo marina. The key ready apartments enjoy generously proportioned terraces and a large swimming pool with sunbathing area is available for all owners to enjoy. Prices begin at €230,000 for a two bedroom apartment – excellent value given the current exchange rate.
Costa Beach at Port Vell, on Mallorca's eastern coast, is a first line residential complex offering access to white sandy beaches in an area of outstanding natural beauty. The calm, crystal clear sea is perfect for swimming, water sports and exploring the area's numerous coves. The two and three bedroom properties start at €262,000, with buyers able to personalize the finish of their apartment (completion is due in June 2015).  Spacious terraces, pretty communal gardens and a large pool complete Costa Beach's charms.
With Spanish Easter celebrations lasting for around 10 days, Mallorca and many other parts of Spain are already in full celebratory mode. Why not leave the chocolate at home and hop on a plane this weekend to see for yourself?
For more information, please contact Taylor Wimpey España today on 08000 121 020 or visit www.taylorwimpeyspain.com. Those residing outside of the UK should call 0034 971 70 69 72.