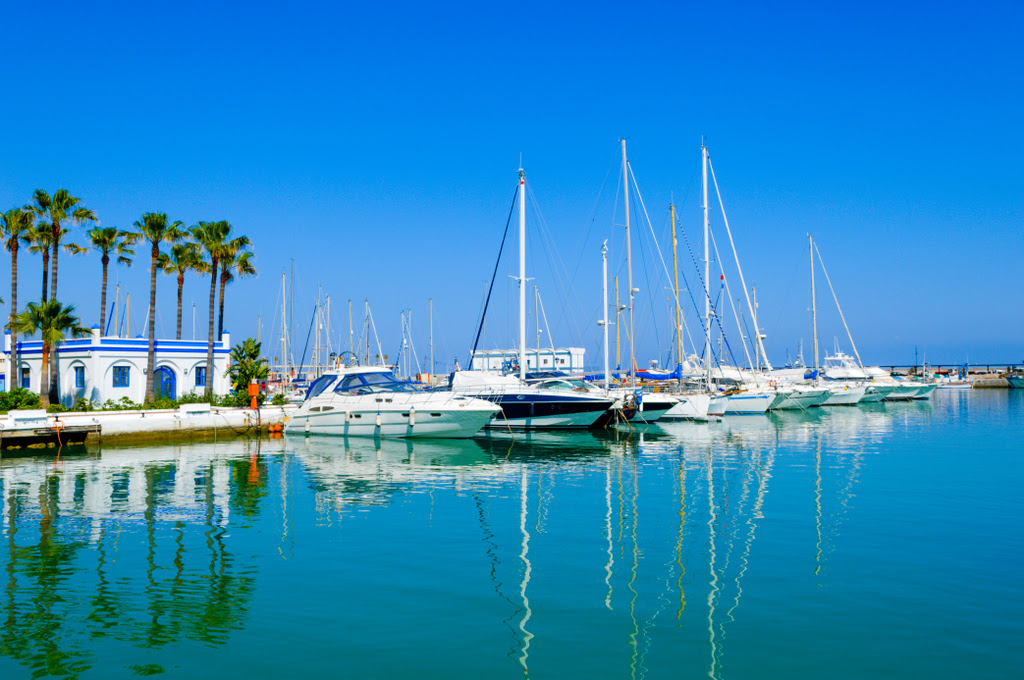 The second home market is alive and well in Spain, albeit in a more subdued fashion than before the COVID-19 outbreak, according to leading Spanish home builder Taylor Wimpey España. The company reports that buyers are prioritising new build apartments as they seek a share of the Spanish sunshine, with newly built homes delivering a range of advantages that particularly suit the new wave of COVID-conscious buyers.

"Right now, we're seeing buyers looking for generously sized new builds with multiple private outdoor areas and spacious communal grounds. They're also interested in nearby open-air activities, from golf to yachting, as well as easy access to Spain's fabulous beaches. For COVID-conscious buyers, the ability to personalise their new home by buying off plan is also important – the pandemic has made many families focus intently on internal layout and the way that they use their home." 

Marc Pritchard, Sales and Marketing Director of Taylor Wimpey España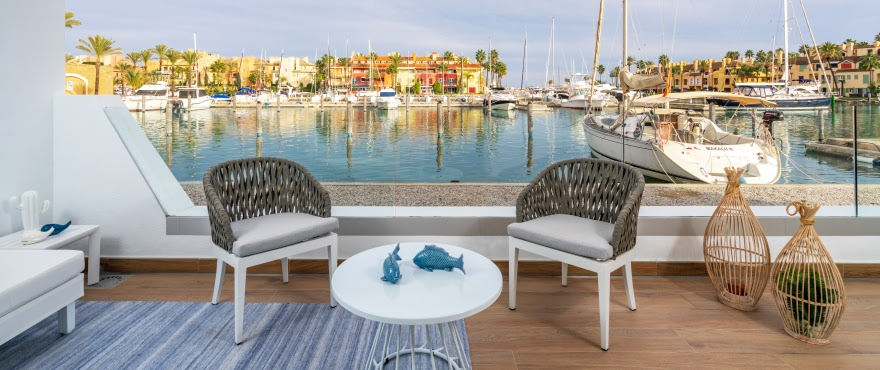 Taylor Wimpey España's findings were echoed by those of Spain's National Statistics Institute (INE). It reported a rise in the country's property price index of 3.2% for the first quarter of 2020, when compared with Q1 2019. For new build homes, however, that figure jumped to 6.1% year-on-year. Second-hand properties, meanwhile, saw a year-on-year rise of just 2.7% for the same period.

New build homes come with a range of advantages. Those buying off plan have more time and greater financial flexibility, due to the staged nature of the payments, as well as the potential to personalise their home as part of the build. They also have the potential to benefit from better prices.

They can opt for the perfect property by choosing from a range of options, such as two- or three-bedrooms, ground floor or penthouse, and golf views or sea views. They can also enjoy modern facilities, from communal pools and gardens to storerooms, lifts and garages, as well as integrated WiFi/fibre ADSL in the home as standard.

Buyers of newly built homes can buy with a clear conscience, thanks to the properties' energy efficiency and certification, and with peace of mind, thanks to the guarantees that come with such properties. Knowing that they won't have to undertake renovations and the sometimes-spiralling costs associated with them is also a bonus.

"There are so many reasons why new build homes trump second hand residences, from the financial side of the purchase process to the more emotional aspects of investing in a second home overseas." 

Marc Pritchard, Sales and Marketing Director of Taylor Wimpey España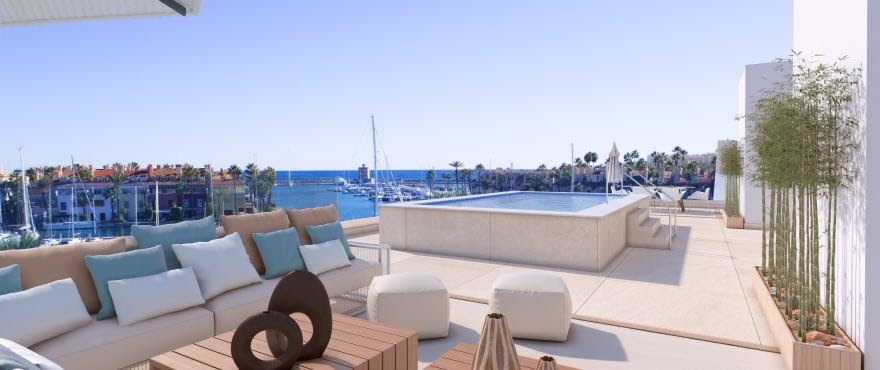 According to Taylor Wimpey España, it is premium properties in upscale areas that are particularly drawing attention from British buyers right now. The company's Pier developments in Sotogrande are the subject of keen interest.

The newly launched Pier 1 offers luxury and privacy, in a gated development of just four marvellous frontline apartments at La Marina de Sotogrande, with private pools for the ground floor and penthouse homes. The four-bedroom apartments are priced from €1,365,000 plus VAT.

Pier 2, meanwhile, delivers stylish elegance across its two- and three-bedroom homes. The site, which is nearing completion, features pools and communal garden areas for relaxation, as well as the private outdoor space provided by each home. Prices start from €360,000 plus VAT for a two-bedroom apartment.

Pier's local facilities are second to none. The next-door yacht club keeps the nautically minded happy, while the on-site golf and the beach just 400 metres away provide plenty of space for keeping fit and healthy outdoors.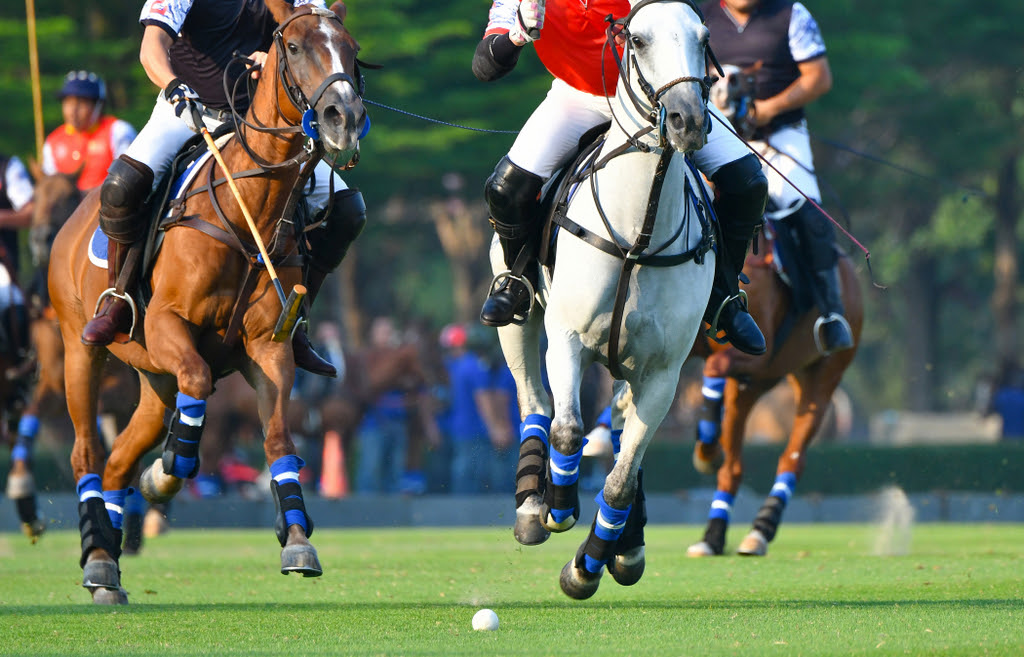 Sotogrande is also known for its world-class Santa María Polo Club and this year, Taylor Wimpey España is one of the sponsors of the prestigious 49th International MANSION Polo Tournament, which runs from 25 July to 31 August.

"Polo is inextricably linked with the history of Sotogrande, so we are delighted to be sponsoring this year's International Polo Tournament. Attracting interest from around the world, the Bronze, Silver and Gold Cups make up one of the main summer season events in Andalusia." 

Marc Pritchard, Sales and Marketing Director of Taylor Wimpey España

The other development that is striking a chord with British buyers in particular right now is Emerald Greens, at the heart of the nearby San Roque Club. With outstanding golf facilities on-site and superb views of the gently undulating landscape as it slopes down to the sea, these homes are ideal for buyers looking for fresh air and tranquillity in a stunning setting. Prices begin at €296,000 plus VAT.

For more information please contact Taylor Wimpey España today on 08000 121 020 or visit https://www.taylorwimpeyspain.com/. If you reside outside of the UK you will need to call 00 34 971 706 972.