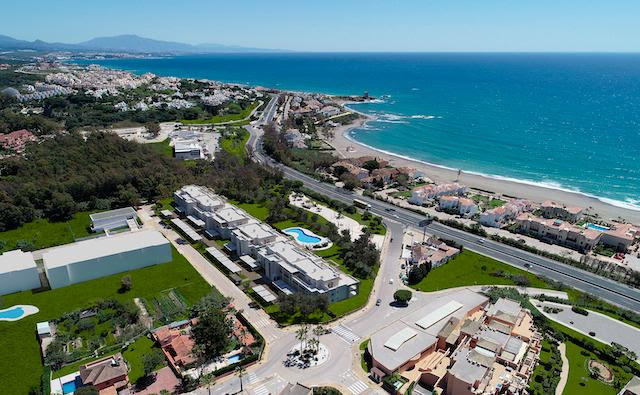 As Spain's Costa del Sol prepares to welcome another influx of tourists over the summer season, leading Spanish home builder Taylor Wimpey España has revealed that it has sold more than 2,500 properties in the region since the company was founded in 1958. With properties ranging from frontline golf townhouses to seafront apartments with spectacular views, the company has been delighting customers with its wide range of second homes for the past 65 years.

According to Sales and Marketing Director Marc Pritchard, while British buyers can be found in every area of Spain, it is the Costa del Sol that has been the most popular area with Brits for decades. He explains:

"The charms of the Costa del Sol certainly strike a chord with British second home buyers. It's not just about sunshine, sand and world-class golf facilities. There is a plethora of activities here to appeal to holidaymakers of all ages. From families looking for a property to enjoy with their children or grandchildren, to retirees, to investors looking to build their international property portfolio – and everyone in between – the Costa del Sol delivers everything that British buyers need."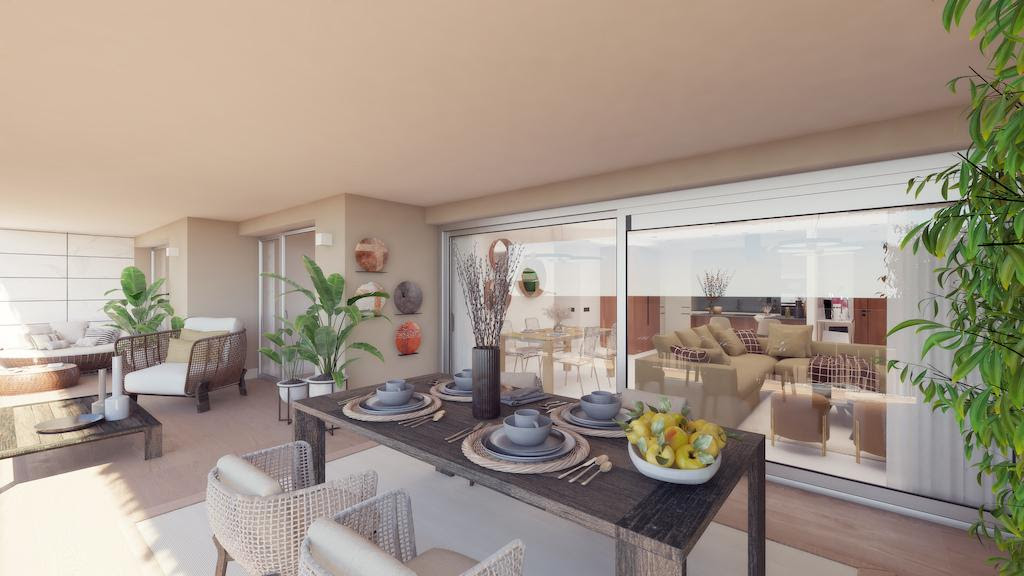 Proximity to beaches is, of course, high on many buyers' list of second home prerequisites. The Costa del Sol has 39 blue flag beaches in 2023 (up from 36 in 2022) and is one of the most popular areas of Spain for spending time by the water. It's also famous for its golf courses, which are popular with everyone from amateur players to those competing in prestigious international tournaments.

The 300+ days of sunshine per year in the Costa del Sol mean that an active outdoor lifestyle can be enjoyed by visitors of all ages. Whether it is keeping fit outdoors or enjoying long, relaxed meals on a terrace looking out over the sparkling sea, the abundant sunshine means it is a pleasure to spend time outside year-round.

While sunshine, beaches and golf are the headline items on many holiday homebuyers' wish-lists, they are certainly not the extent of the Costa del Sol's offering. The area is also known for its varied architecture, ranging from Malaga Cathedral, Casa del Rey Moro and Iglesia del Espiritu Santo to more modern offerings such as Estación de Tren Malaga-Maria Zambrano and CAC Malaga. The latter is home to an impressive collection of contemporary works by both international and emerging Spanish artists.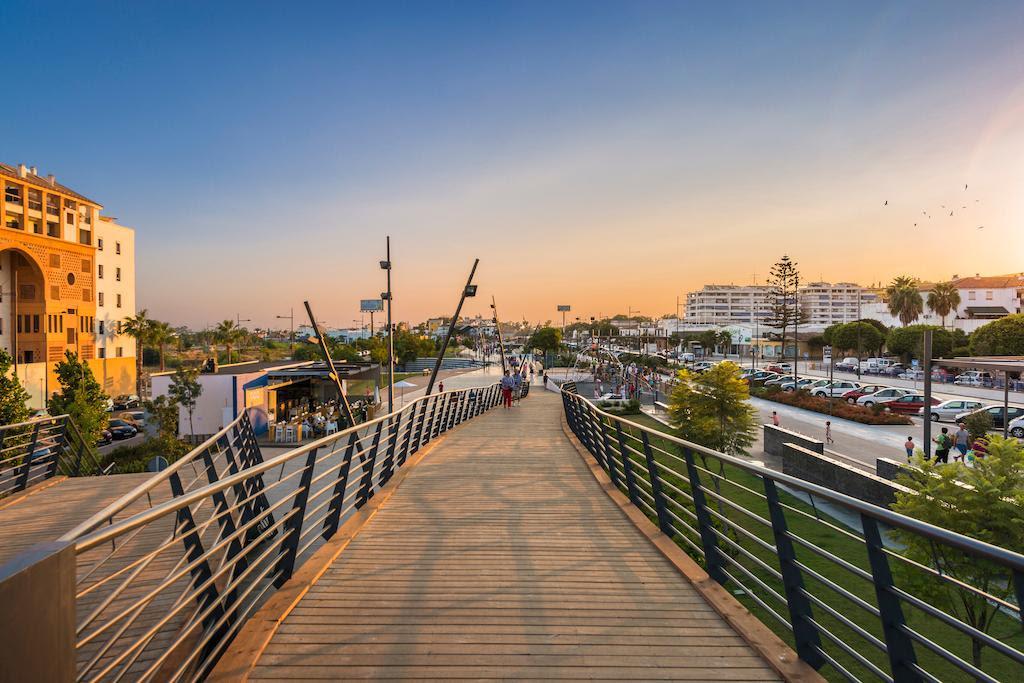 Art is also something that runs deep in the lifeblood of the Costa del Sol. Malaga was the birthplace of Pablo Picasso, who is celebrated as one of the most famous artists of all time. The Picasso Museum in the city honours his work and life and is a must for all those seeking to soak up the culture and history of the area. Marbella and Benalmadena also have lively art scenes. From galleries to art cafés to painting groups, the region's cities are packed with ways to appreciate and engage with art.
In addition to its thriving urban areas, the Costa del Sol also offers a range of quieter retreats that are ideally suited to those looking to escape the hustle and bustle. One example is Casares Beach, which is nestled in between the imposing Crestellina mountains with their pretty white villages of Casares, Gaucín and Genalguacil, and the beautiful beaches at Playa Chica and Playa Ancha.

For second home buyers looking for serenity and sea, Casares Beach is the ideal spot. It is home to Solemar, a collection of two- and three-bedroom apartments from Taylor Wimpey España, with prices starting from €278,000 plus VAT. With large, landscaped garden areas and a communal pool, plus individual homes with private gardens (ground floor) and generously sized terraces with sea views (first and second floors), Solemar is perfect for unwinding and forgetting the cares of modern life.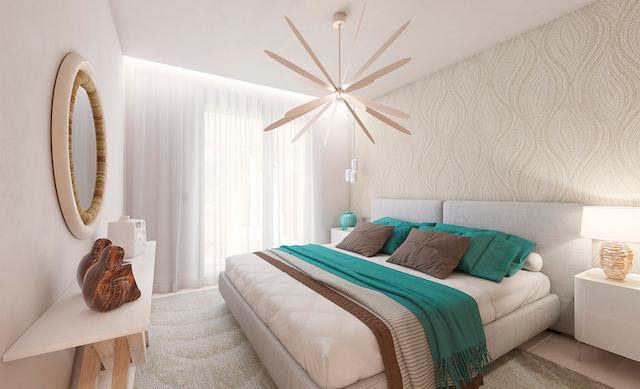 Buyers looking to be closer to the action, meanwhile, will delight in the new apartments at Terra, in the rapidly expanding area of New Alcantara, close to Marbella beach and Puerto Banús. The homes offer two or three bedrooms, with a handful of four-bedroom penthouses also available, just four minutes' walk from the seafront and three minutes' walk from the ancient part of San Pedro de Alcantara. The area features wide, modern avenues with cycling lanes and gardens, surrounded by restaurants and stores for those looking to immerse themselves in local life. Apartments are available from €625,000 plus VAT.

The fact that the Costa del Sol has been so popular with British buyers for so many years means that there is a lively expat community, ready to welcome new homeowners looking for a ready-made social life upon their arrival in Spain.

"The Costa del Sol is one of those areas that delivers the whole package," continues Taylor Wimpey España's Marc Pritchard. "The wealth of facilities available, combined with the area's stunning natural landscape, makes it a very special destination indeed. We are proud to have sold more than 2,500 second homes in the Costa del Sol and look forward to delighting many more buyers with properties here over the coming years."

For more information, please contact Taylor Wimpey España on 08000 121 020 or visit https://www.taylorwimpeyspain.com/.
If you reside outside of the UK, you will need to call 00 34 971 706 972.