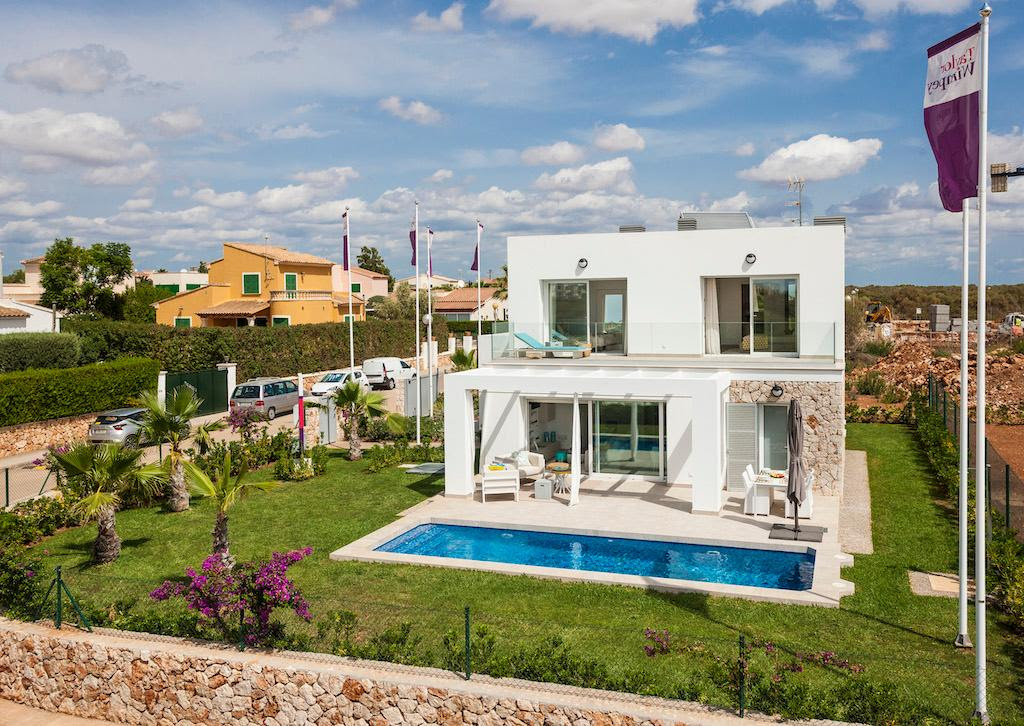 With many holidaymakers planning to view show homes when they travel overseas this summer, leading Spanish home builder Taylor Wimpey España has shared some top tips on how to get the best out of such viewings.

"Viewing a show home while on holiday should be an exciting and enjoyable experience – not a stressful one. As such, we would encourage holidaymakers to be clear on what is involved and what the opportunity presents, so that they can get the most out of the experience." 

Marc Pritchard, Sales and Marketing Director, Taylor Wimpey España

With a string of newly opened show homes available to visitors for the summer, and 65 years of experience of selling property in Spain, Taylor Wimpey España has a good basis from which to provide tips to viewers.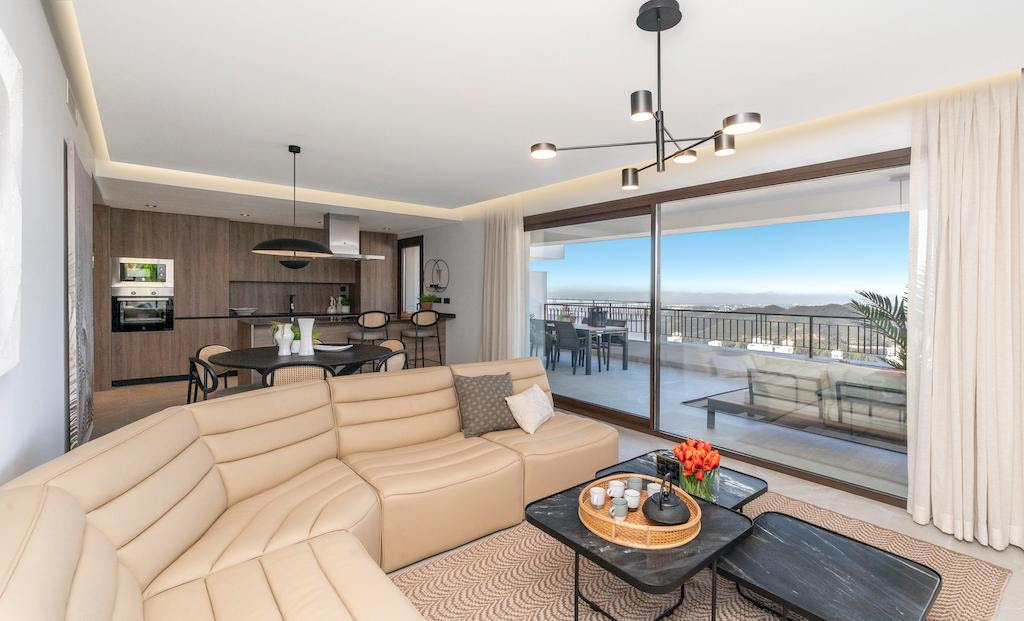 Five top tips for viewing a show home while on holiday

Tip 1: Immerse yourself in the local area

Viewing a show home is about more than the property alone. It's important to get a feel for the resort and the local area and to consider it from a practical perspective. That means scoping out local furniture stores, thinking about the distance to the supermarket or post office… things that holidaymakers don't tend to worry about but that homeowners need to consider.

Property example: The apartments of Almazara Hills in Malaga are located in a picturesque setting in the Sierra de las Nieves, on the slopes of La Concha. The homes are in an area of exceptional natural beauty, with hundred-year-old forests and panoramic views of Marbella Bay and the great Istán reservoir. Prices start from €355,000 plus VAT.

Istán is quiet and serene, with fewer than 2,500 residents living alongside nature. Yet the Aloha international school and the Olivia Velere nightclub are just a 10-minute drive away, while the glitz and glamour of Puerto Banús can be reached in 15. This highlights the value of exploring the local area in depth, to find out all that it has to offer and get a feel for how well it would suit you.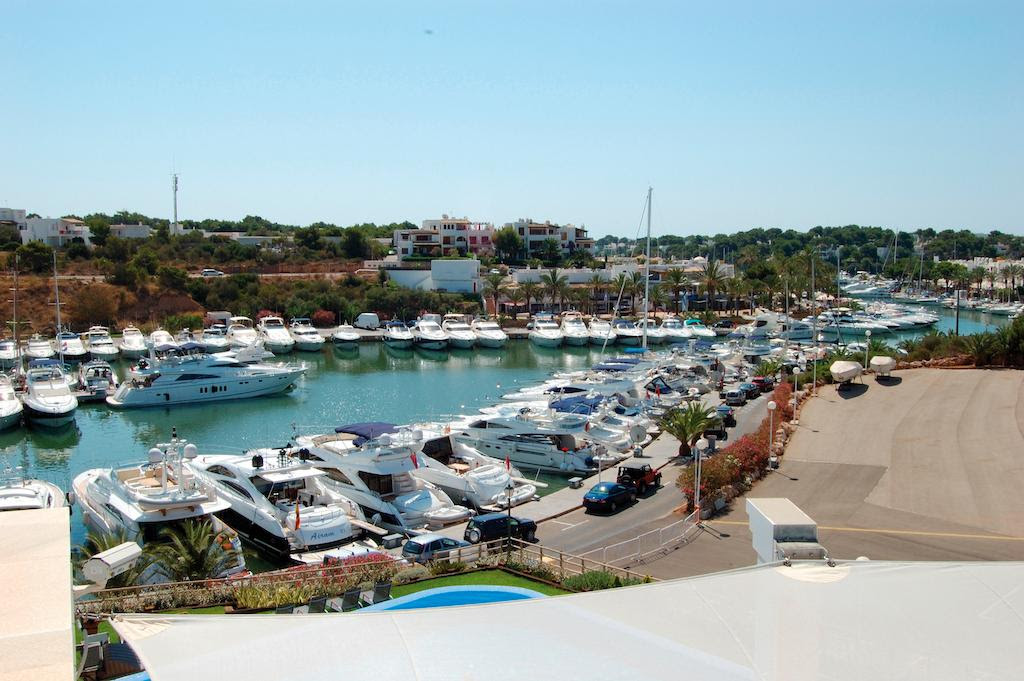 Tip 2: Be clear on what you want

The clearer you can be with the real estate agent about what you want, the better they can focus on your needs when recommending show homes to visit. If you want a private pool, rather than a communal pool, be explicit about that. If you want a detached villa rather than a townhouse, likewise. Be clear about your budget too, so that you don't end up viewing properties you can't afford.

Property example: The show home at Las Villas de Dalt de Sa Rapita in Campos, Mallorca, encapsulates the charm of owning a detached villa with private pool and garden. The open plan kitchen and living spaces flow beautifully to the large terrace and garden, providing plenty of opportunity for blended indoor/outdoor living. The villas are priced from €740,000 plus VAT.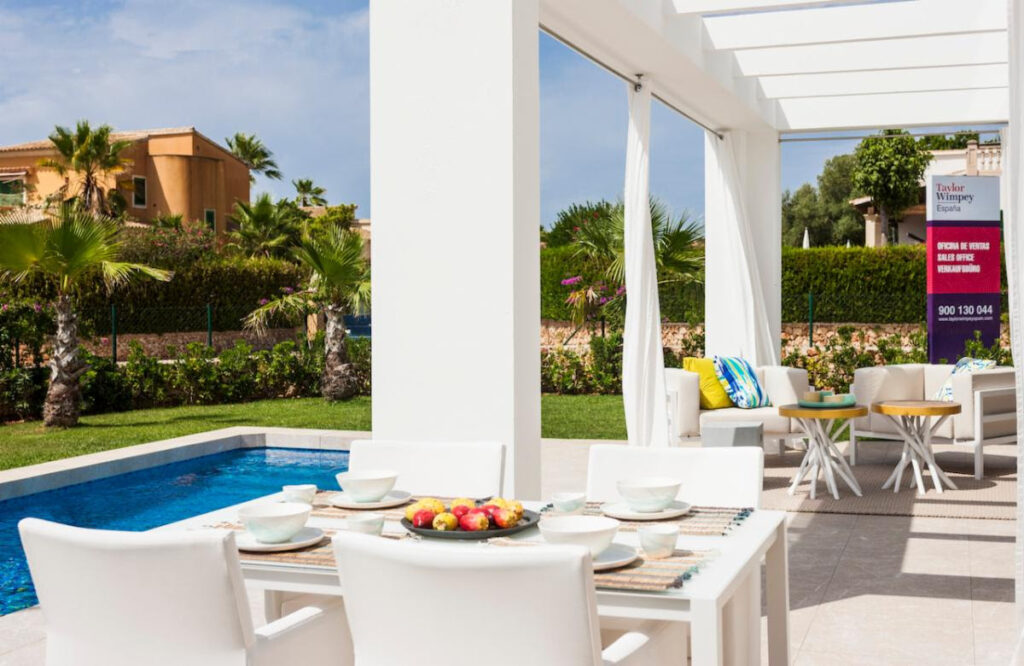 Tip 3: Establish what's included

Many show homes feature all possible extras and top-end finishes, so have a conversation with the developer so you know what your budget will cover. Ask about appliances, furnishings and finishes, so that you know what you will have to budget for and what you won't.

Property example: The two-storey, semi-detached houses at The Village in Es Capdella, Mallorca, have been designed for maximum comfort. As shown by the newly opened show home, each property comes with a private garden with pool, with prices starting from €790,000 plus VAT. The homes include designer brands and fixtures and finishes of the highest standard, including Tres taps, Saloni porcelain tiles and Siemens induction hobs and ovens. Optional extras include the provision of fridges, dishwashers, washing machines and tumble dryers, with various options available to suit a range of needs and budgets.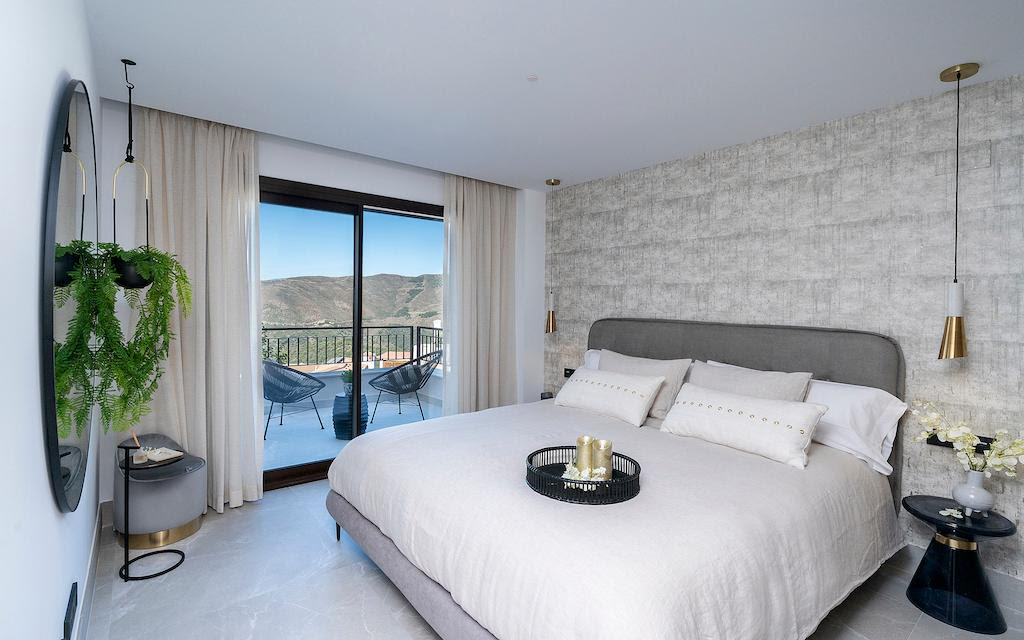 Tip 4: Ensure the property fits your use case

Whether you're seeking a holiday home, somewhere to spend your retirement, a property to use for working holidays or anything else, view the show home with that firmly in mind. Will the property's layout accommodate an office and is the setting quiet enough for you to work? Are there facilities nearby for keeping fit and active? Is there a beach to spend time with your young children or grandchildren? Being laser focused on what you need from a property will help you quickly establish whether the show home you're viewing ticks all the right boxes.

Property example: Green Golf at Estepona Golf in Malaga has been designed with a wide variety of use cases in mind. The townhouses, which are priced from €348,000 plus VAT, include south-facing terraces for enjoying the sun, space for working from home and leisure use, a communal pool and on-site golf for keeping fit and a serene setting between the fairways, coast and mountains. Visitors are encouraged to take their time when viewing the show home and the resort, to ascertain whether the homes and the local environment are aligned with their needs.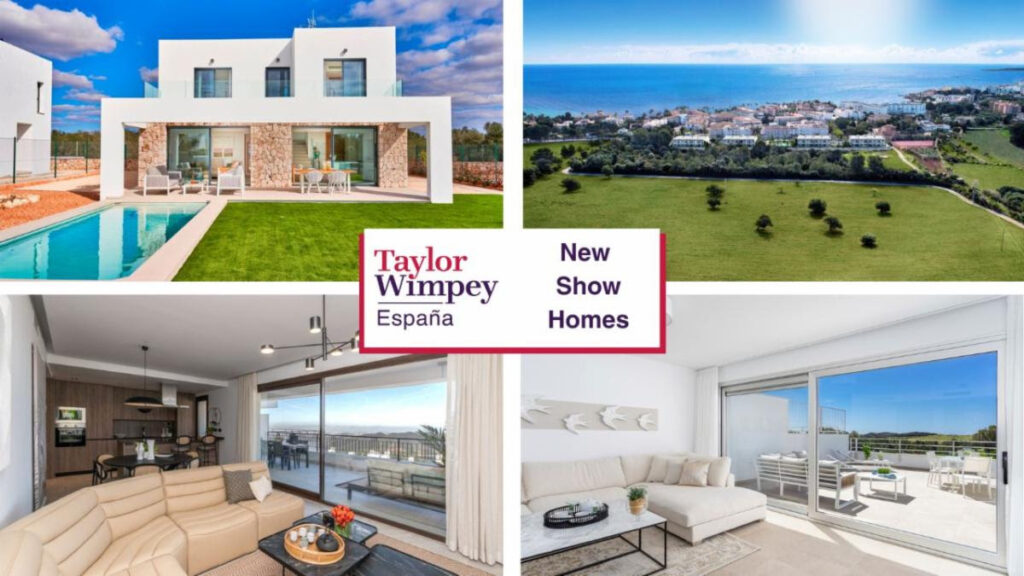 Tip 5: Ask questions – then ask more questions

Visiting a show home provides the opportunity to take advantage of the developer's expertise. They can provide valuable guidance on a huge range of matters, so ask as many questions as you can think of during the viewing. Making a list of questions beforehand is a great way to ensure you don't forget anything.

In terms of the property, be sure to ask about features, amenities, customisation options, what time of day the terraces/gardens get the sun… everything you can think of that will support you to buy with confidence. The developer is a hugely valuable resource when it comes to making an informed purchasing decision, so grill them thoroughly!

"Show homes let you get a feel for a development's potential. You can see the layout, design and material choices first-hand. A well-presented show home can help you envision whether such a property would be right for you or not, so take your time and be sure to factor these tips into your approach to viewings." 

Marc Pritchard, Sales and Marketing Director, Taylor Wimpey España

For more information, please contact Taylor Wimpey España on 08000 121 020 or visit https://www.taylorwimpeyspain.com/.
If you reside outside of the UK, you will need to call 00 34 971 706 972.