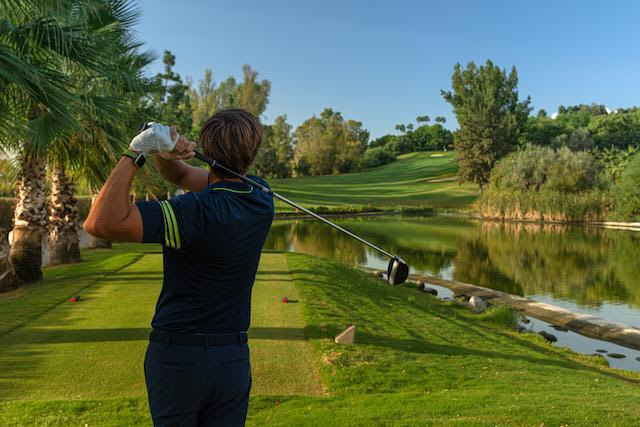 Leading Spanish home builder Taylor Wimpey España has reported very good reservation figures for 2021, with a month still to go before the full year's numbers are known. Year to date figures for November show impressive growth in property reservations across all areas in which the company operates.

The latest data from Spain's Colegio Registradores also reflects the strength of demand for Spanish property. The Q3 2021 figures show an increase of 28.6% for property sales across Spain. In Andalusia, home of the sun-kissed (and aptly named) Costa del Sol, that figure rises to 36.7%.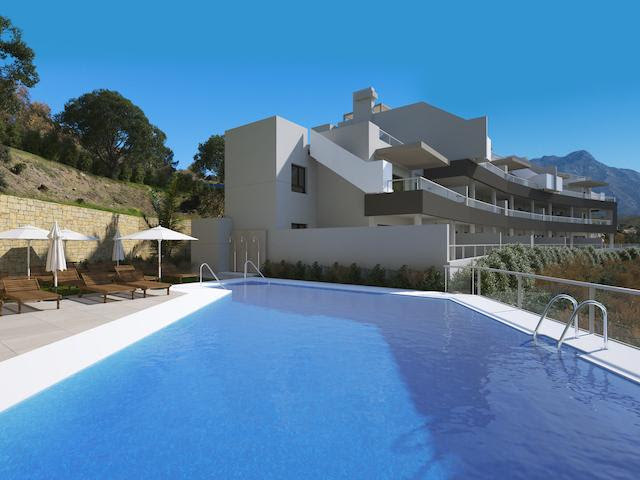 According to the Colegio Registradores' figures, German buyers bought more property in Spain than any other foreign nationality during the quarter, accounting for 10.4% of all international buyers. British buyers came second, at 9.9%. However, these figures hide significant regional variations.

In Mallorca, for example, German buyers accounted for a whopping 82% of Taylor Wimpey España's total reservations in the year to November 2021. British buyers, meanwhile, prefer the Costa del Sol. 52% of all British reservations with Taylor Wimpey España so far this year have been in the Costa del Sol.

"2021 has been a superb year in terms of demand for our homes in mainland Spain and the Balearic Islands. In total, 34 nationalities have reserved property with us during this good year. Reservations from British buyers are 60% up on those for the same period in 2019." 

Marc Pritchard, Sales and Marketing Director of Taylor Wimpey España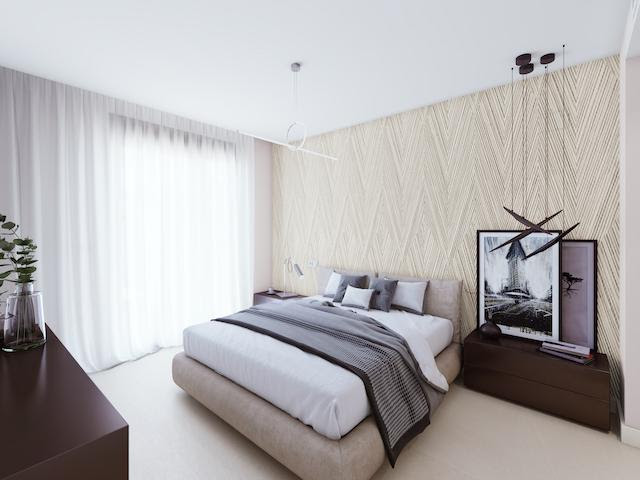 Multiple factors are at play here. One is the pandemic's impact on many British families' finances. According to the Resolution Foundation, total household wealth has increased by almost £900 billion over the course of the pandemic. Another is the pandemic-driven reassessment of what's important, with family, freedom, outdoor space and sunshine being several of the items near the top of the list.

Interestingly, the pandemic has pushed some buyers towards buying key-ready homes, while others are looking for an off-plan property to use in the longer-term.

"We've seen a notable division between those who were keen to enjoy the sunshine as soon as possible after travel restrictions eased, and those who are still nervous about travelling for the moment. The first cohort have been snapping up our key-ready golf homes and beachfront properties, while the latter have been keen to secure off plan options, providing them with a second home to enjoy with their loved ones in the future." 

Marc Pritchard, Sales and Marketing Director of Taylor Wimpey España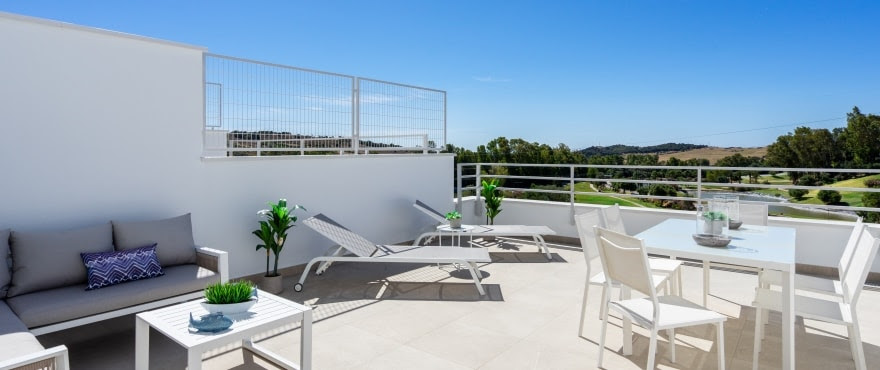 Taylor Wimpey España's properties serve both groups. At Green Golf in Estepona, Malaga, for example, buyers can purchase key-ready homes set in a verdant natural landscape from just €299,000 plus VAT. The southwest-facing townhouses are ready for families to enjoy straight away, with on-site communal pools and gardens inviting relaxation and large terraces providing the perfect setting for dining al fresco.

For those looking for an off-plan property, The Crest at La Quinta Golf in Benahavis, Marbella, is home to a collection of 14 beautiful apartments and penthouses with spacious terraces. Nestled on a pretty hill overlooking the winding golf courses, the homes deliver a sense of space and privacy that is unrivalled in the local area. Prices start from €385,000.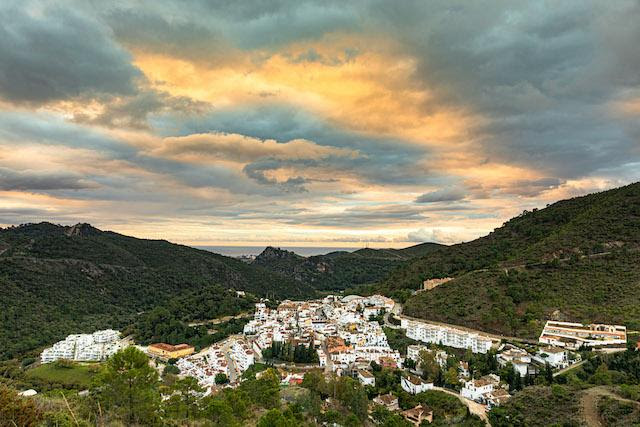 Both developments tick all the right boxes when it comes to families' pandemic-influenced buying requirements. Buyers are now placing more emphasis on quiet areas, seeking out homes close to the beach or on golf resorts. They are looking for open, flexible spaces with terraces and beautiful, spirit-reviving views. Sustainable homes which feature cost-saving appliances are high on many buyers' priority lists, as are outdoor areas that deliver both pools and landscaped grounds for slow, relaxed wanders in the sunshine.

"Proximity to nature has become increasingly important since the pandemic, with many second home buyers looking to reconnect with the natural world and enjoy the peace that doing so provides. This is certainly something that we seek to deliver with each of our sites, enabling buyers to relax and enjoy the best of Spain's natural beauty while knowing that every modern convenience is still within easy reach. It's the best of both worlds." 

Marc Pritchard, Sales and Marketing Director of Taylor Wimpey España



For more information, please contact Taylor Wimpey España on 08000 121 020 or visit https://www.taylorwimpeyspain.com/.
If you reside outside of the UK, you will need to call 00 34 971 706 972.