Good news for those Brits with a second home in Mallorca, and for those seeking some sun this winter – three airlines have announced their winter flight schedules to Mallorca for 2012/13. British Airways, Easyjet and Monarch will be operating from a number of UK airports to Palma de Mallorca.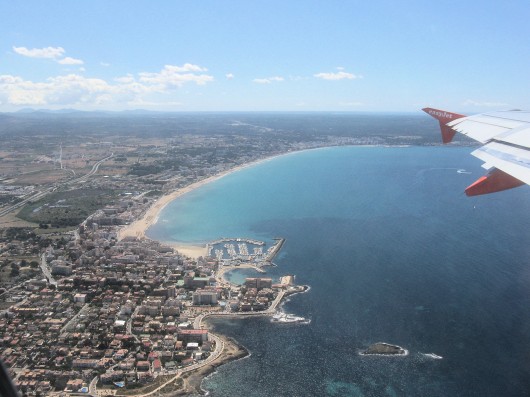 British Airways will be extending their existing summer service from London City Airport from 28th October, and will be offering flights to Palma every Thursday and Sunday during the winter.

Easyjet will continue to offer daily flights from London Gatwick and London Stanstead to Majorca (Palma) this winter, and weekly flights from the regional airports of Glasgow, Bristol and Liverpool.
Monarch Airlines provide scheduled flights to Majorca on Mondays and Fridays from both London Gatwick and Manchester.
With temperatures normWith temperatures normally reaching the high teens during the winter months, and plenty of sunshine to enjoy too, Mallorca deserves to become a winter break destination. Majorca in winter has always been popular with outdoor enthusiats such as cyclists and walkers, but visitors can also enjoy the wonderful city of Palma, or the beautiful landscapes and the empty beaches during this quieter time of the year.


Read more: http://www.seemallorca.com/events/news/plenty-of-flights-to-mallorca-from-uk-for-winter-2012-13.html#ixzz22qTozB7x
Under Creative Commons License: Attribution Non-Commercial No Derivatives
Follow us: @seemallorcanews on Twitter | SeeMallorca.Majorca on Facebook