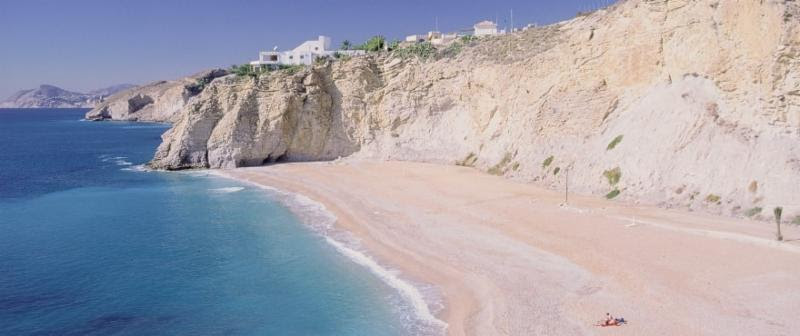 The popular Spanish coastal town of Villajoyosa is celebrating its 3 km of glorious sandy beaches, having retained all five of its Blue Flag awards in 2018. The Varadero, Centro, la Caleta, Paradis and Bol Nou beaches were all singled out by the Association for Environmental Education and the Consumer (ADEAC) for their cleanliness, accessibility, health and safety and lifeguard provision. The news comes amid a record-breaking year for Spain, which saw the country net a global record-breaking 590 Blue Flags in total.
Located on the sunshine-draped Costa Blanca, Villajoyosa is a haven for those who love the beachside lifestyle. Leading Spanish home builder Taylor Wimpey España  is a vocal advocate of the area, having chosen Villajoyosa as the location for its exclusive La Vila Paradis gated, now key-ready development. The frontline apartments and townhouses enjoy an enviable location, offering direct beach access, in addition to swimming pools, beautiful landscaped gardens and private parking.
"Villajoyosa has so much to offer to both second home owners and those looking to settle in Spain more permanently. The soft white sands that gave the Costa Blanca its name are complemented by a superb climate and a welcoming town environment. Central Alicante is just 20 minutes away, while the airport can be reached in half an hour, meaning that Villajoyosa is easily accessible from the UK."
Marc Pritchard, Sales and Marketing Director of  Taylor Wimpey España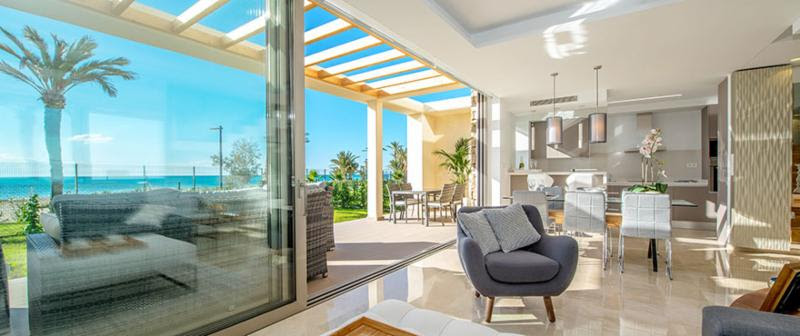 As well as proudly flying its five Blue Flags, Villajoyosa also has a reputation as one of Spain's leading chocolate producers. The town even has its own Chocolate Museum, where visitors can enjoy a fascinating walk through the history of chocolate-making and absorb the wisdom of five generations of master chocolatiers.
In case stunning sandy beaches and some of Spain's best chocolate aren't enough, Villajoyosa also enjoys average water temperatures of 24°C during the summer months. The average day rarely dips below 60% sunshine, even over the winter months. In July, 80% of daylight hours are sunny, according to World Weather & Climate Information.
"Villajoyosa's name literally means 'joyful town' in English, which really does sum it up perfectly. Long, sunny days on the beach are the ideal way to work up an appetite before meandering through the town and sampling its excellent restaurants, which showcase seasonal, local specialities. It's the kind of place that captures both the heart and the imagination, which is why we only have a few properties left for sale here!"
Marc Pritchard, Sales and Marketing Director of Taylor Wimpey España
The high quality, key ready apartments of La Vila Paradis enjoy exceptional sea views, with balconies, terraces and private gardens providing owners with plenty of space to relax and soak up the tranquil atmosphere. Prices start from €269,000 for apartments and €449,000 for townhouses.
For more information please contact Taylor Wimpey España today on 08000 121 020 or visit http://www.taylorwimpeyspain.com/. If you reside outside of the UK you will need to call 00 34 971 706 972.