Owning a second home overseas provides the chance to experience a country in a way that just holidaying there rarely does. With your own home you can live, cook, eat, drink and be merry in just the same way as the locals do – something which is impossible from even the largest of hotel rooms.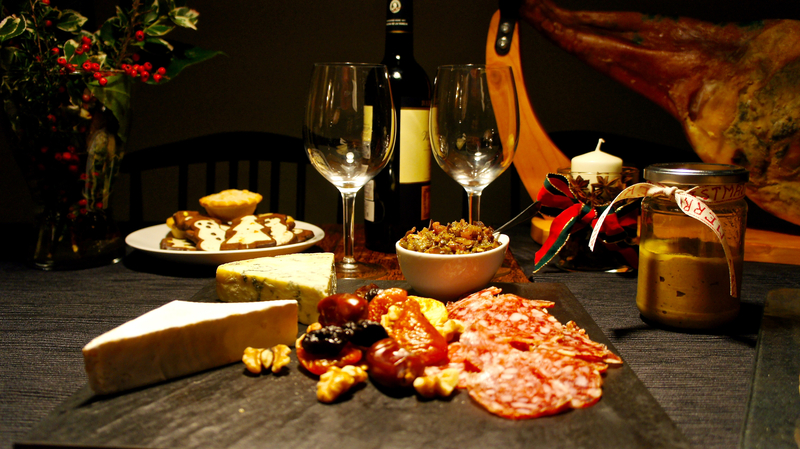 In Spain, owning a property to spend the Christmas holidays in means feasting in true Spanish style. Marc Pritchard, Sales and Marketing Director for leading Spanish homebuilder Taylor Wimpey España, explains,
"In the UK, Christmas is a much more commercial holiday than it is in Spain. The UK's emphasis on gift buying is much greater – here it is more about investing time in making intricate meals and spending precious moments with family. It's a very different kind of holiday season and one that feels really special to experience: it's less about money and more about family time."
Figures from ING outline the difference starkly. The median Christmas present spend in the UK is €420. In Spain it is less than half that, at €200.
With such a strong emphasis on food and drink, many of those with a second home in Spain delight in experimenting with local dishes in the kitchen over the holiday season. The feasting begins in earnest on Christmas Eve night – La Noche Buena – when families gather together to dine at length over the course of the evening, often spending hours at the table and finishing past midnight.
Artichokes with clams, garlicky mushrooms, grilled shrimp, garlic soup, clams with salsa verde, roast lamb, roast suckling pig, lobster stew… the list of delicious delights is long and complex. Nor do the Spanish neglect the sweeter side of the culinary spectrum when it comes to Christmas dishes. Polvorones and mantecados are both traditional biscuits, while the teeth-meltingly sweet turrones are made from almond, honey, sugar, egg white and a few other ingredients, depending on the region.
Turrón is perhaps one of the most well-known Spanish Christmas foods. Dating back to at least the 15th century, turrón is an essential Christmas treat in any Spanish household and supermarket shelves are stacked with different varieties at this time of year. In fact Jijona Turrón, which has a soft texture and wonderfully rich, golden colour, has become one of the country's most typical Christmas desserts.
For those looking to experience the true taste of Spain this Christmas, Taylor Wimpey España is offering a range of homes for sale close to the Turrón heartland of Jijona. La Vila Paradis offers frontline beach apartments and townhouses, priced from €245,000 for two bedrooms. The site enjoys a shared outdoor pool and prettily landscaped gardens. Each property allows direct access to Playa Paraiso Beach in Villajoyosa and is only 20 minutes from central Alicante, 30 minutes from the airport and one hour from Jijona.
For more information, please contact Taylor Wimpey España today on 08000 121 020 or visit www.taylorwimpeyspain.com. Those residing outside of the UK should call 0034