Marbella, in the heart of the Costa del Sol, is one of the most popular, best known and most glamorous locations in Spain.
Its reputation for attractions, weather and celebration tempts people from across the world, including celebrities such as Antonio Banderas, Melanie Griffith, Joan Collins and Sean Connery. This year however the glamour has inched up a notch with a presidential seal of approval.
Michelle Obama has arrived in Marbella for what the White House has described as a four-day "private, mother-daughter trip with long time family friends". That's no surprise to the increasing number of Britons who are choosing to holiday or live in this attractive and sunny part of the world. Indeed, recent figures released from Málaga Airport show it has experienced a 2.2% increase in passenger numbers between June 2009 and June 2010. In addition, figures from primelocation.com reveal that internet searches by Britons for Spanish property have increased over the same period by a whopping 151%. In fact, Spain accounts for a third of all searches.
Why is it then that interest for this small corner of Spain never wanes? Cities like Marbella have numerous attractions enticing all nationalities; this stretch of coast boasts several Blue Flag beaches, there are beautiful parks and designated national parks for the great outdoors experience along with plenty of bars, restaurants, theatres, cinemas and clubs for evenings out.
The thriving nightlife in the city attracts many thousands of visitors every year. Marbella town is a fantastic place to experience traditional Spanish festivities especially important religious celebrations such as Easter, Christmas and New Year. Plus there are many events and festivals throughout the year celebrating food, music, film, fishing and more, including summer bull fights and horse and carriage rides. Whether Michelle Obama and her daughter decide to experience this lively side to Marbella is yet to be seen but what certainly remains true is that Michelle Obama vacationing here adds even more chic and glamour to the fashionable resort.
The impact of the economic problems of 2008 affected Spain nationwide; however, with the nature of Marbella's high profile, this region's economic climate has been documented more than most with particular attention to the property market. Agents and developers have suffered in the down turn with some devastating effects. However, for some developers there has been a resurgence in demand for second homes over the last twelve months which they have attributed to the more realistic pricing developers have adopted to maintain property interest. One of these developers, Taylor Wimpey de España, is seeing huge sales success having sold a quarter of the homes in its La Floresta de la Mairena residential complex in the last four months.
As a result of the increased buoyancy of the market they have decided to invest in a new development in Marbella (Benahavis) close to Puerto Banus. Taylor Wimpey de España has launched Los Robles II, which is just two kilometres from the luxury hotel where Michelle Obama is currently staying. This new real estate project at the Los Arqueros Golf Resort & Country Club will begin construction this summer.
Since 1997 the company has sold more than 1,200 homes in the area and currently has reserves of land for 650 new homes. Despite the more than fifty years of experience in Spain, the global economic circumstances presented a new challenge to the business, explains Victor Sagué, Sales and Marketing Director of Taylor Wimpey de España,
"Times were difficult but the sales results we saw with La Floresta was a pleasant surprise. We discovered that the secret is actually just about decent, sensible pricing which reflects the circumstances and realities people are facing."
The business has fared well despite the economic downturn, with over 95% of its stock of buildings in the Costa del Sol sold.
"When there is a major crisis of confidence among buyers as has been the case recently, the strength of the brand plays in increasingly key role. The more uncertain the times, the more security people want and that is particularly true when it comes to such a significant purchase of a property," says Sagué.
Los Robles de Los Arqueros II, Benhavis, Costa del Sol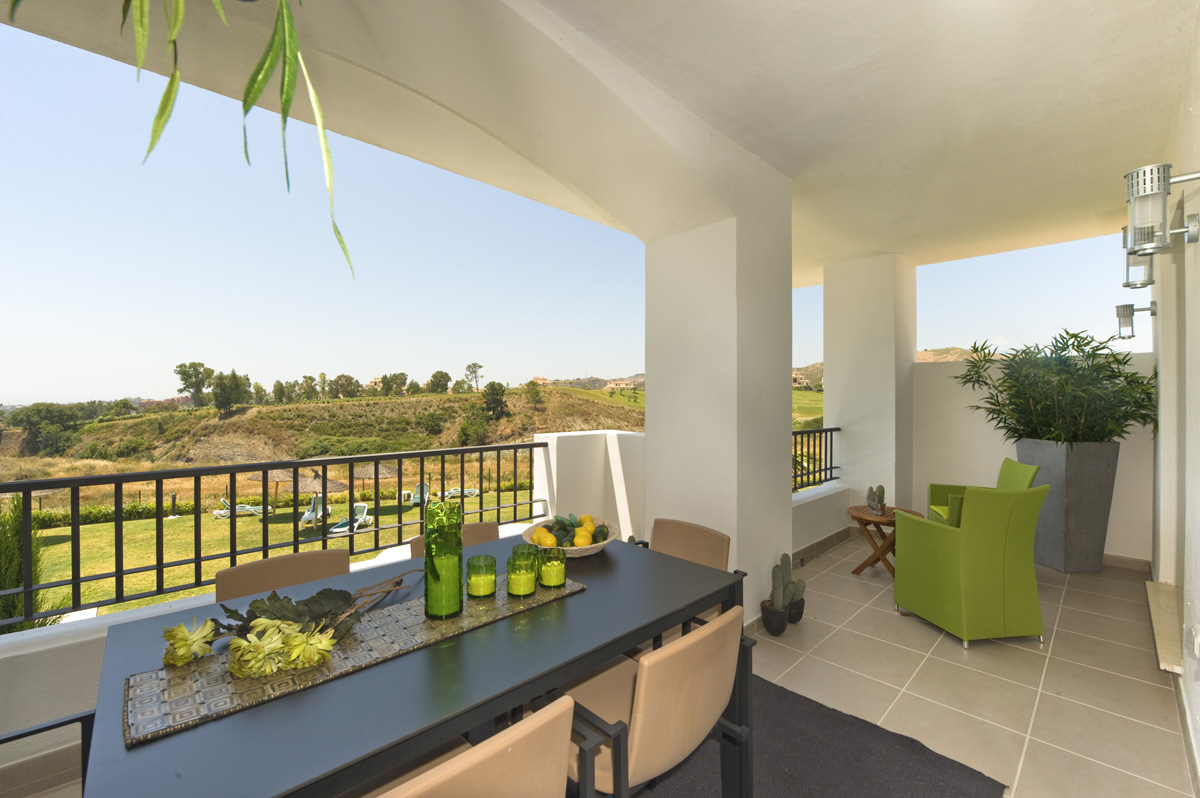 Los Robles de los Arqueros (Phase 2) is a new Taylor Wimpey development situated in one of the best areas of Marbella, the prestigious Los Arqueros golf course. The residential complex has stunning sea and golf views, wide streets, beautiful gardens and the look of a Mediterranean village. It consists of only eight apartment blocks, all just three storeys high and crowned with spectacular penthouses that have a magnificent terrace and pergola.
Apartments come with 2 or 3 large bedrooms with 2 bathrooms and luxury finishes. The complex features a lift, swimming pool for children and adults, community gardens, underground parking, storage and 24 hour security.It is surrounded by a prestigious 18 hole golf course. The homes have large terraces with spectacular views over the golf course and sea. Completion of the project is scheduled for the 1st quarter of 2012.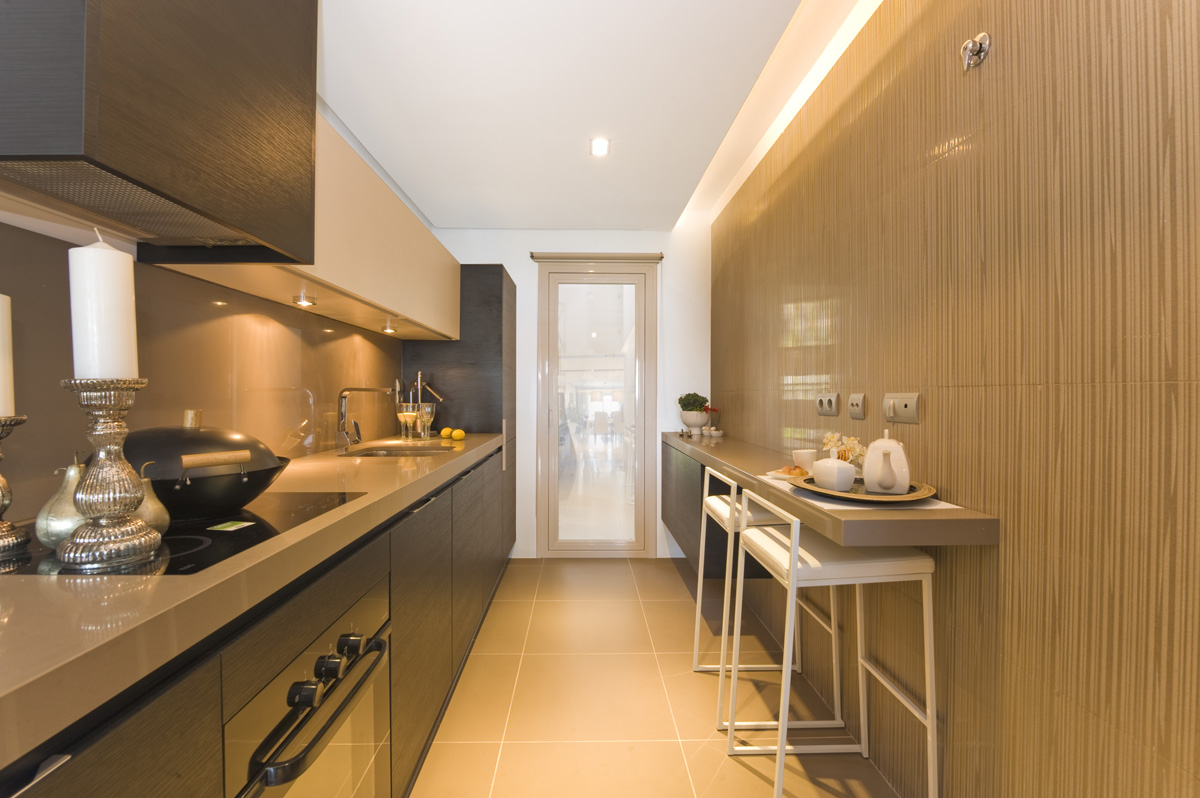 Los Robles de los Arqueros is located in a prestigious area of the Costa del Sol, close to Marbella, the famous port of Puerto Banús, San Pedro de Alcántara and the beautiful landscape of the Ronda hills.
These properties are available now from €232,000,
Contact Taylor Wimpey España today on 08000 121 020 or visit www.taylorwimpeyspain.com for more information.