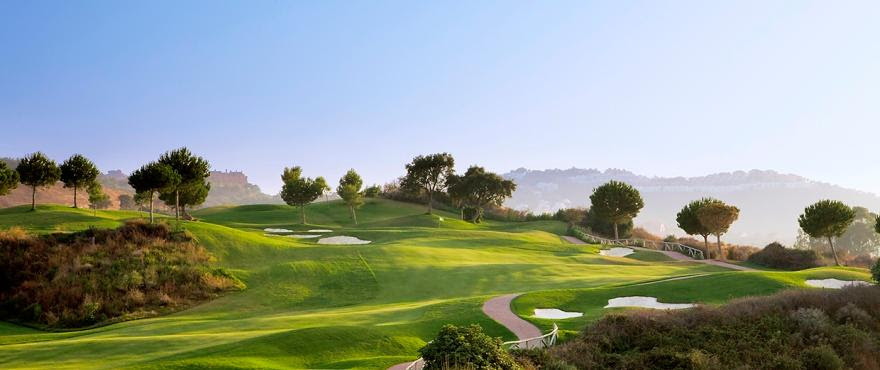 Despite Brexit and Covid, Britons bought more properties in Spain than any other foreign nationality in 2020. They accounted for 1.48% of overall property sales, with total purchases by foreigners accounting for 11.3%, according to the Colegio de Registradores.

While the total number of sales inevitably shrank in 2020, it was the second-hand homes market that was the most heavily impacted. Nationally, home sales dropped by 16.7%, but for second-hand homes, that figure reached 18.7%. Sales of new build homes, meanwhile, dropped by just 7.3%.

In fact, according to analysis by Valmesa Consultores, the number of new build transactions in August and September 2020 surpassed those in the same months of 2019.

"We're seeing some very positive signs across the Spanish property sector right now, with demand and sales both increasing. Buyers are looking for a mix of key-ready, newly completed homes, as well as off-plan properties on new developments. With renewed interest in the market, prices in coastal regions are beginning to increase, making now a great time to buy before they rise any further."

Marc Pritchard, Sales and Marketing Director of Taylor Wimpey España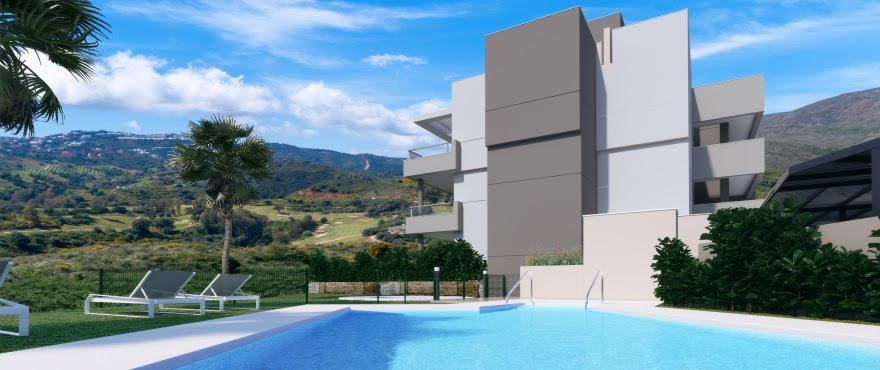 Prices along the Mediterranean coast rose by 0.1% year on year in March 2021, according to Tinsa. However, the monthly increase since February stood at 2.7%, as buyers continue to gain confidence in the light of ongoing vaccination programme rollouts.

Increasing enthusiasm for overseas second homes was confirmed by recent statistics from A Place in the Sun, which found that 30% of people are now more motivated than ever to buy a property overseas. Of those looking at buying a property in Spain, 40% have their sights set on the Costa del Sol.

Leading Spanish home builder Taylor Wimpey España has been building along the Spanish Mediterranean coast for over 60 years. Most recently, the company has launched the second phase of homes at Sun Valley at La Cala Golf in Mijas, Malaga. With all but four of the key-ready homes in phase I already sold, Sun Valley's second phase of stunning golf resort properties are available for purchase. Prices start from €251,000 plus VAT.

La Cala is Spain's largest golf resort. It has a well-deserved reputation for the excellence of its facilities. Nestled between the sea and the mountains between Marbella and Fuengirola, the resort includes a hotel, restaurant, spa, golf club and academy, tennis court, squash court, fitness centre, running circuits and FIFA football pitch. All in addition to its three 18-hole golf courses.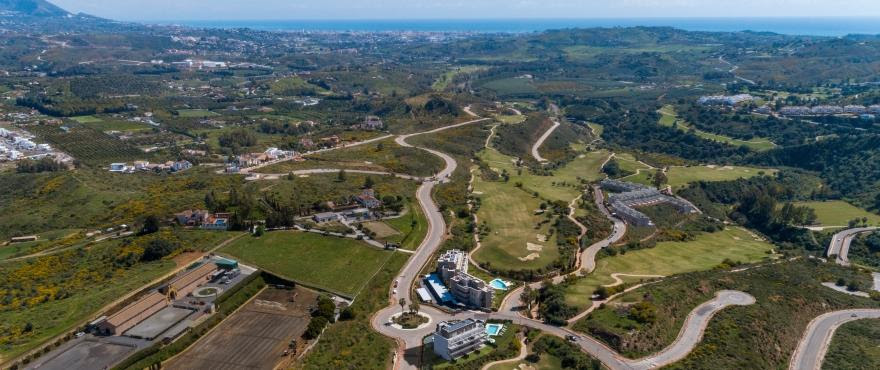 The apartments at Sun Valley sit in a privileged position within the resort, at the top of the hill overlooking the Europa course. Their location provides buyers with panoramic views of the golf course and the sea, while all apartments are south or southwest facing for maximum enjoyment of the Spanish sunshine. Buyers also benefit from Sun Valley's communal swimming pool and landscaped gardens.

The two- and three-bedroom apartments' large terraces have glass balcony enclosures to make the most of the fabulous views. Interestingly, the April 2021 Savills report on home-buying trends in Spain found that those buying property in Spain prioritise having a good view more than any other factor. 94% of buyers ranked this as important, followed by 87% who were focused on having high-speed internet – also something that comes as standard at Sun Valley.

"We're hearing from many buyers that it is peace and proximity to nature that they want right now. This means that golf developments such as Sun Valley are ticking all the right boxes. With international travel hopefully just weeks away from resuming, we're busy providing virtual viewings and have taken a number of reservations following WhatsApp and Zoom tours."

Marc Pritchard, Sales and Marketing Director of Taylor Wimpey España

The Taylor Wimpey España team has been providing 'live' viewings via video call almost since the start of the pandemic, touring apartments and developments and even walking down to the beach. Calls last anywhere from 15 minutes to an hour.

For more information, please contact Taylor Wimpey España on 08000 121 020 or visit https://www.taylorwimpeyspain.com/. If you reside outside of the UK, you will need to call 00 34 971 706 972.