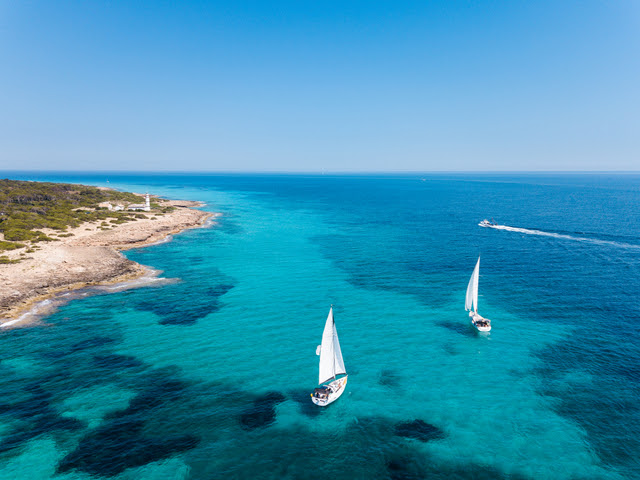 New build properties in Spain are winning over buyers thanks to their eco-friendly credentials, according to leading Spanish home builder Taylor Wimpey España. The company reports that solar panels and energy cost savings top buyers' priority list when it comes to sustainability.

"All of our new homes achieve at least a B energy rating in terms of their sustainability and efficiency. It's something that we're increasingly talking to our buyers about – our virtual catalogues now have a dedicated sustainability section that outlines each development's environmental credentials." 

Marc Pritchard, Sales and Marketing Director of Taylor Wimpey España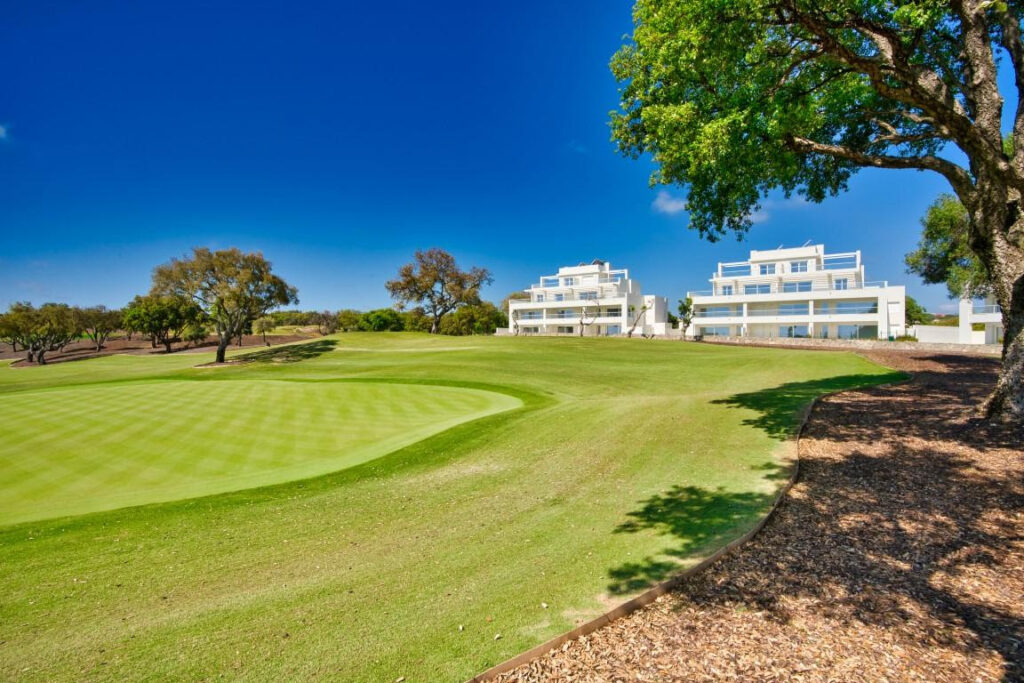 The Taylor Wimpey España team believe that this is playing into new build properties' continuing out-performance of older homes in the Spanish market. Pre-pandemic, new builds were enjoying higher price gains than second-hand homes. And while the Colegio de Registradores' 2020 report shows a 16.7% overall contraction in market size due to the pandemic, the new build sector shrank by just 7.3%.

While solar panels tend to be the sustainability poster boy, creating more environmentally friendly holiday homes goes much further than this. New Taylor Wimpey España developments are built using materials and equipment with high percentages of recycled material. They feature low consumption lighting, appliances with the highest energy rating and aerothermal and solar photovoltaic energy to reduce CO2 emissions.

There is also a ventilation system for indoor air renewal and an Airzone system to regulate the temperature in ducted air conditioning. Homes include a thermal break in the exterior carpentry and double glazing with air chamber.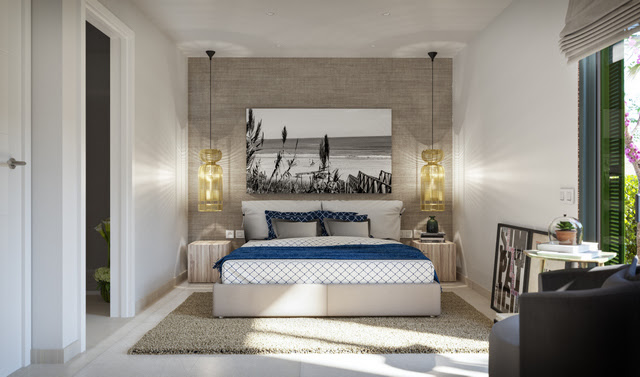 Communal areas, meanwhile, include charging points for electric vehicles, community recycling facilities, programmable drip irrigation for landscaped areas and sensors, presence detectors and/or timers for lighting in common areas.

"We are committed to adapting all of our processes and supply chain to fight climate change, be more sustainable and contribute to improved health and wellbeing. It's great to see that our buyers are thinking about this too and that we can respond so confidently and proactively to their queries around sustainability. And, of course, if we can save them money on their energy bills then so much the better." 

Marc Pritchard, Sales and Marketing Director of Taylor Wimpey España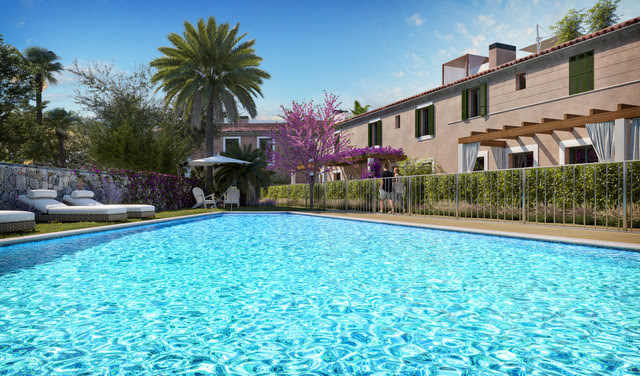 One B energy rated development that is attracting keen interest at the moment is Ikat, located in the town of Ses Salines on Mallorca's south-eastern coast. The two-bedroom/two-bathroom homes include ground floor apartments with private gardens, penthouses with direct access to their own solarium terrace and duplex homes with both garden and solarium terrace. Prices start from €260,000 plus VAT.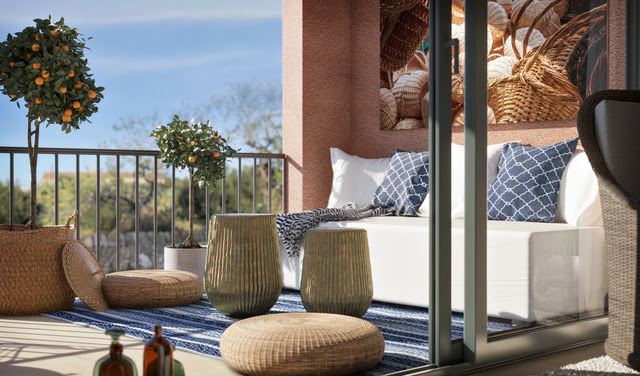 Ikat is located just metres from the centre of Ses Salines. Owners have easy access to the restaurants and renowned wine cellars of the town, with the option to explore at their leisure and then return home to relax by the pool or on their terraces. The beach is around 5 km away, while Ses Salines is also surrounded by many spectacular cycling routes. Perfect for holidaymakers looking to enjoy Mallorca's stunning natural environment.

Also B-rated is Emerald Greens, located at the prestigious San Roque Club in Cadiz, just 18 km from Gibraltar – one of just 12 countries currently on the UK government's green list. The apartments and penthouses at Emerald Greens have the most effective thermal and acoustic insulation available on the market. The development also has some beautiful outdoor space, including corn oak meadows with footpaths crisscrossing them and benches for sitting quietly in the shade in the midst of the abundant greenery.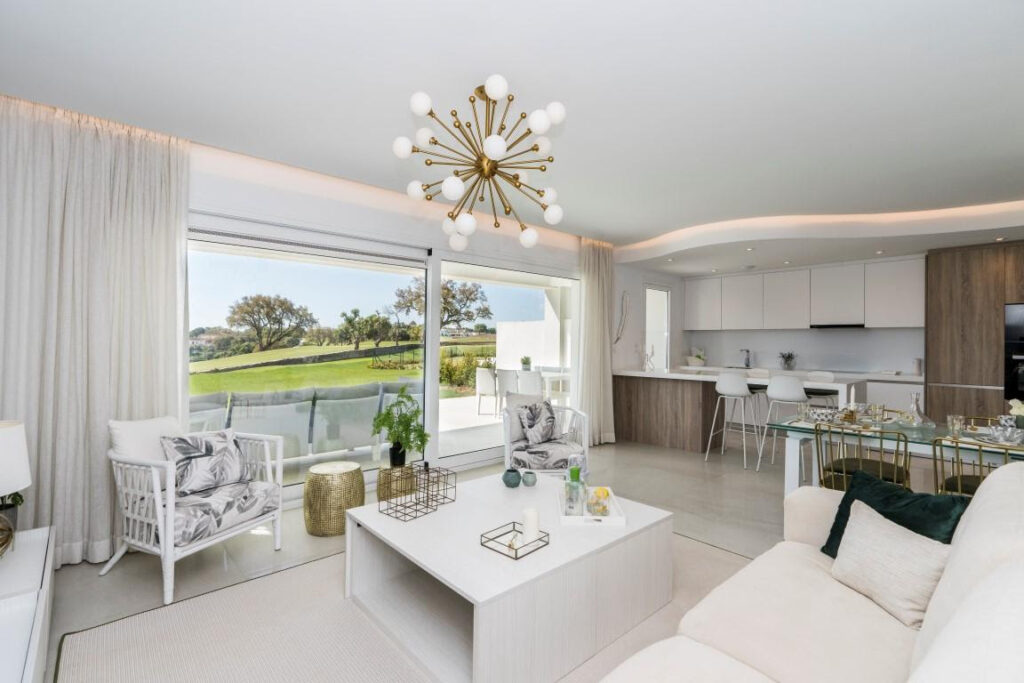 Emerald Greens will have a large leisure area for communal use, roughly the size of three football pitches. The first phase of 24 homes and a communal pool (one of three that the finished development will have) is due for completion by September, with a second phase recently released to keep up with demand.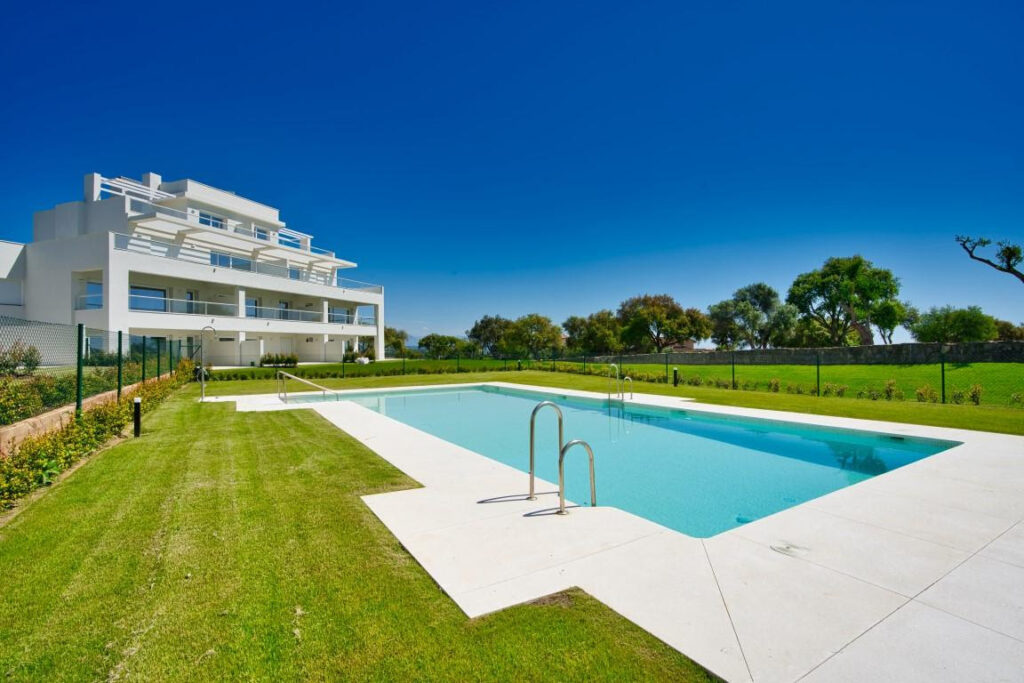 For more information, please contact Taylor Wimpey España on 08000 121 020 or visit
https://www.taylorwimpeyspain.com/
. If you reside outside of the UK, you will need to call 00 34 971 706 972.