Conti, the overseas mortgage specialist has recently reported that the number of enquiries received from British buyers increased by 38% in the second quarter when compared with the same period in 2013. The mortgage brokers also said that over the period of January to June 2014, enquiries increased by a massive 58% compared with the first half of last year.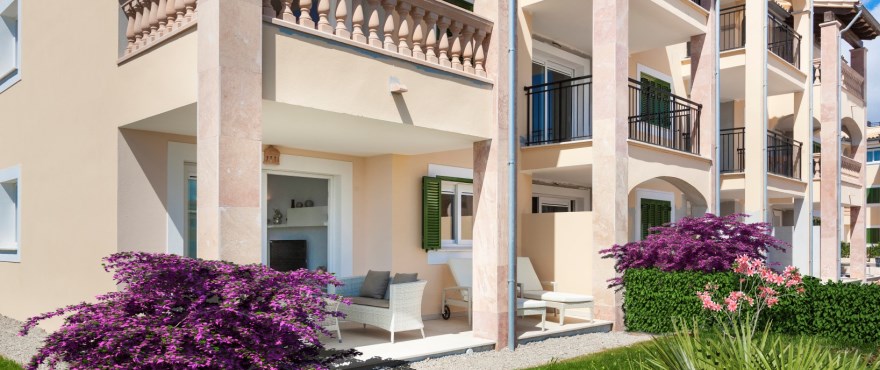 Spain continues to be the destination of choice with British buyers, accounting for a substantial 59% of total enquiries received in the second quarter, a pattern continued from the first quarter of 2014. In second place, France accounts for 27% of enquiries, followed by Portugal with 8%.
Rock bottom property prices and low interest rates are boosting buyers' affordability and with the exponential price growth in UK properties, the trend for overseas property investment continues.
The strength of sterling against the euro is also encouraging property purchases, with the pound rising to a 22-month high of €1.26 having a positive effect on budgets.
The fluctuation of currencies can make a significant difference to property prices. In summer 2013, sterling was around €1.14 meaning that someone considering a home in the Eurozone worth €200,000 would have paid £175,439 in 2013 compared with €158,730, representing a saving of £16,709.
Conti's director, Clare Nessling said: Prices are good, rates are low and lending conditions are improving, so it's perhaps no surprise that buyers are returning to the market. What has exacerbated the situation is the concurrent performance of the UK economy where the pound has been strengthening against other currencies including the euro and this is also having a big influence on buyers' enthusiasm.
The British are the biggest foreign buyers of properties in Spain, owning an estimated 170,000 homes in the country, mostly along the Costas. Unlike Britain, the long fall in house prices that began in 2007 does not appear to be over. At the peak of the market, Spain was building 700,000 homes and apartments every year which is around four times the volume of new homebuilding in the UK. However, since the financial crisis many developers have gone into liquidation with properties being passed to Spain's banks to sell on, increasing the availability of property bargains.