With the Spanish property market beginning to look healthy once more (home buyers spent 23% more in 2014 on Spanish property than they did in 2013, according to the Ministry of Development), buyers are becoming more choosy about what they buy and where.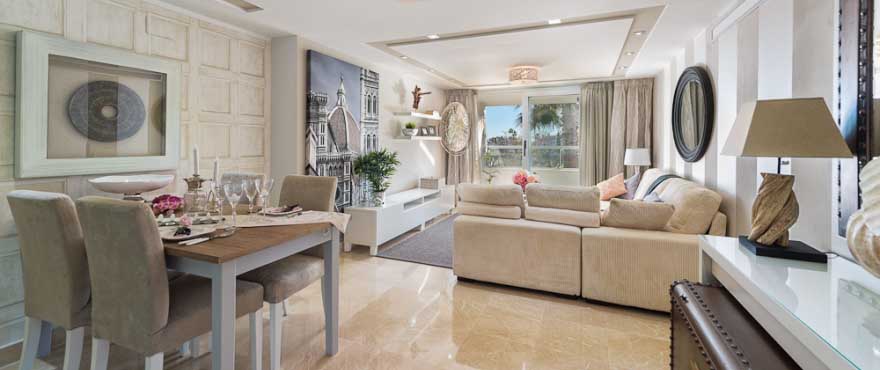 Marc Pritchard, Sales and Marketing Director of leading Spanish homebuilder Taylor Wimpey España, explains,
"There has been a rush of buyers, particularly from overseas, looking to pick up bargain properties in Spain while prices are low and the exchange rate is favourable. What we're seeing now is purchasers honing their requests and seeking out properties that particularly suit their needs – while still enjoying bargain prices."
Eef Meijer and Lydia Kosijungan are a great example. They purchased an off-plan apartment with Taylor Wimpey España at Los Arqueros Beach, San Pedro de Alcantara, a few kilometers from Marbella. The couple wanted a number of modifications to their holiday home, including a larger living room, a bathroom combined in an open plan format with the bedroom, changes to the kitchen and larger doors.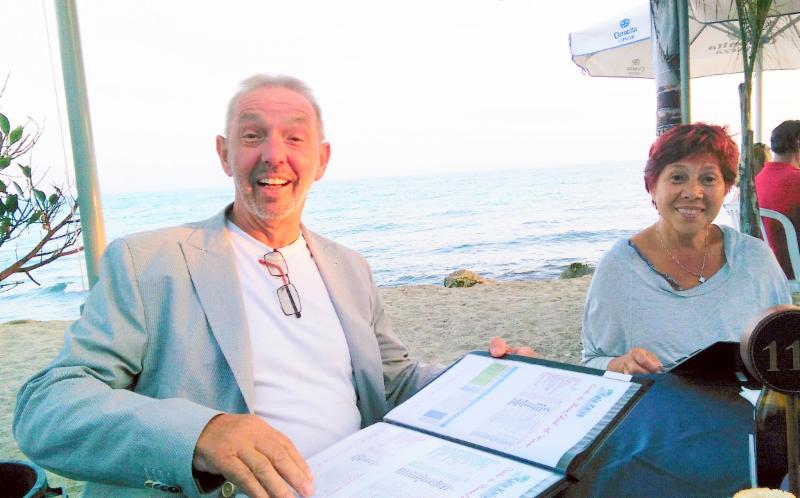 Eef and Lydia's changes were easily incorporated into their apartment and the couple were delighted with the results, which were just as they had hoped. They are now enjoying their second home for frequent holidays, while planning their retirement move from their native Netherlands to the Costa del Sol.
At the stunning Camp de Mar Beach at Puerto Andratx, Taylor Wimpey España is able to offer second home buyers a wide range of customisation options for townhouses in Mallorca. The resort enjoys direct beach access in an area of outstanding natural beauty, as well as some of the best golfing facilities on the island. The two and three bedroom properties will enjoy spacious terraces, lush communal gardens and a generously sized swimming pool.
Properties at Camp de Mar Beach come with air conditioning, double glazing, security doors and designer fixtures and fittings as standard. Prices start at €359,500. As to the modifications, it's really up to the buyer, as Marc Pritchard states,
"We are open to suggestions! From minor layout changes to more substantial alterations, everything can be considered. It is part of the beauty of buying off-plan – purchasers can shape their apartments to perfectly suit their needs and desires."
The latest Economic Information White Papers from Funcas (the Spanish Savings Banks Foundation) has highlighted the role of developments such as Camp de Mar Beach in driving forward the Spanish economy over the years ahead. The "budding recovery" of Spain's construction sector is expected to lead to property price rises from this year forward.
Meanwhile, Prime Minister Rajoy is confident that the overall economy will see growth of more than 2.4% during 2015. Economy Minister Luis de Guindos is even more confident, projecting growth of between 2.5% and 3% over the course of the year. Employment is set to grow by 2.7%, according to the Bank of Spain.
Naturally, Spain's economy and its property market are intrinsically linked and it is encouraging to see both of these elements reporting positive news. The National Statistics Institute (INE) reported a rise of 1.8% in the housing price index for Q4 2014 compared to a year earlier. The figure is the sharpest rise since Q1 2008 and the Q1 2015 data is eagerly awaited, to see how well the figures support the positive predictions pouring out of Spain right now.
For more information, please contact Taylor Wimpey España today on 08000 121 020 or visit www.taylorwimpeyspain.com. Those residing outside of the UK should call 0034 971 70 69 72.