More than 80% of properties bought in Marbella in Spain are bought by foreigners, much higher than the country's average, new research shows.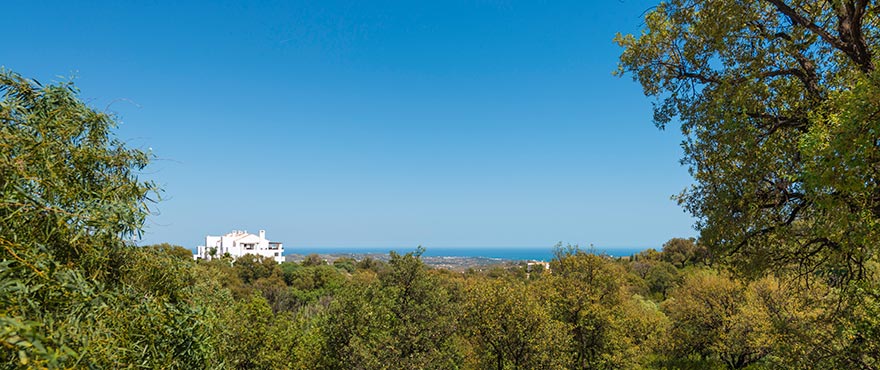 Overall data from Spanish registrars show that 13.8% of properties are sold to overseas buyers as of the end of 2015 and of those more than 60% were from within the European Union. But the Marbella Property Market Report 2016 from Panorama Properties Marbella, a well-established estate agency, shows the area is very popular as it is regarded as a safe and high quality destination for investment.
According to Christopher Clover, the firm's managing director, there has also been a change in where the foreign investors come from and he is predicting an influx of Iranian buyers thanks to the newly opened Iranian market.
'Marbella has been a popular tourist destination with Iranians for decades and the property market looks set to benefit strongly from that affection over the coming years,' he explained.
At the same time there are fewer British buyers right now and this may be due to the forthcoming referendum on the future of the UK in the EU. 'British buyers in the lower price ranges, who for years have accounted for the largest market share of foreign buyers in Spain, are sometimes pausing when it comes to purchasing their dream home in Marbella. The distraction of Britain's potential exit from the EU has caused a few to hold fire on purchasing property in other EU countries,' said Clover.
Assuming the UK remains within the EU, a surge of property purchases by British buyers in and around Marbella can reasonably be expected during the late summer months and from a medium to long term viewpoint, Clover believes that the trend of British purchasers for property in the Marbella area will not be greatly affected whether Britain stays in the EU or exits.
While British buyers stop and think, Spanish buyers are using the pause to gradually return to the Marbella property market, the report also suggests. The number of Spanish residents visiting Marbella plummeted from well over 350,000 in 2006 to just over 100,000 in 2013, but numbers have since been rising, returning almost to 250,000 visitors in 2015.
'As Spanish visitor numbers pick up and the national economy continues to improve, so too will Spanish interest in the Marbella property market. Those buying in Marbella right now are after a wide range of property types, which is precisely what the area provides,' Clover explained.
Many buyers are looking for new build properties in Marbella, but developer stopped when the economic downturn hit eight years ago. 'However, investment groups have been quietly buying up the best building sites over the past two years, so the coming five to 10 years should see an influx of prime new build properties onto the market,' said Clover.
The report also points out that the number of sales in Marbella reached 4,390 in 2015, less than1% short of the number of sales in the pre-crisis boom year of 2006 when 4,432 properties were sold.
'It is interesting to note that the rate of increase of sales in 2015 over the prior year has dropped compared with the increase of sales in 2014 over 2013, which was an astounding 28.3%,' said Clover.
'The explanation is a simple one: there existed a strong pent-up demand for properties in Marbella with buyers waiting for the bottom of the market before buying. During 2012 and 2013 it became evident that the market bottomed-out in 2011 and the bargain seeking buyers rushed to purchase properties before prices started rising once again,' he explained.
'With most of that pent-up demand satisfied, the rate of growth in the number of residential properties sold in 2015 compared to 2014 has consequently dropped to what still remains a healthy 9.83 %,' he added.
While, according to all published indicators prices are increasing again, price levels on a national basis are still 28.4% below the peaks at approximately 2004 levels. However, Panorama's records show that prices in Marbella today are about 20% below the peaks, with notable exceptions of some of the best located properties which have held their prices far better than properties in other locations, and which are only between 10 and 15% away from market peaks.
Clover believes that further evidence of market improvement is provided by the many Marbella area owners who are beginning to raise their asking prices. 'In the last year, one out of every three owners who have their properties for sale with Panorama and are adjusting their asking prices raised them rather than lowering them,' he added.