The love affair between British tourists and Spain never seems to falter with the forever popular hot spots of Alicante, Ibiza, Mallorca and Malaga set to soar in 2012 according to a recent What's Hot in 2012 report from low cost airline Jet2.com and package holiday specialist, Jet2holidays.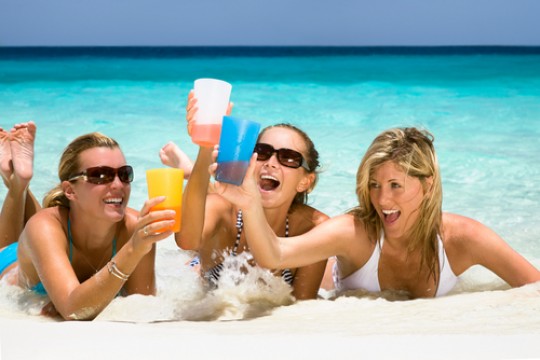 The report which identifies the key travel trends for this year, compiled from in-depth research acquired from more than 1000 holidaymakers explains how, in in spite of the current Eurozone crisis, more than 28% of respondents stated that a holiday this year was vital to their health and wellbeing with almost 1 in 3 sun seekers stating that they will be heading to the Iberian nation for their main holiday in 2012.
Meanwhile, a global ranking report from the Spanish holiday property rental portal HomeAway.es, which surveyed around 1,213 users in November 2011, revealed Malaga as the favoured location for British travellers while Palma de Mallorca took second place.
In addition to this, 6 Spanish cities appeared in the Top 10 Holiday destinations report for July, August and September 2011 highlighting Spain's unflagging appeal. In further support of this, the Benidorm hoteliers association (HOSBEC) 2011 witnessed a 6%increase in hotel accommodation occupancy rates across the Costa Blanca, rising to an impressive 74.2%.
Marc Pritchard, Sales and Marketing Manager at Taylor Wimpey Españacomments,
"While Spain broke its own tourism record last year, the popularity of the nation looks set to grow even further in 2012. For example, Alicante airport on the Costa Blanca which saw 10 million passengers in 2011, an increase of 500,000 on the previous year has received 15% more requests for flight slots in summer 2012 according to the Spanish airport authority (AENA) which is great news for Spanish tourism and property markets this year."
In Alicante alone, a greater number of flight operations will be taking place in 2012 seeing the new Icelandic airline WOW Air offer two new weekly flights from Alicante to Reykjavik in Iceland and Zurich, increasing frequency as the year progresses with Swiss airline Edelweiss Air.
In addition, Jet2.com will open a link with Edinburgh and increase frequencies to Belfast, East Midlands and Newcastle while easyJet will add a new route to the fifth airport in London, Southend. The Russian market will also be strengthened with a weekly charter flight to St. Petersburg from Alicante as of April 2012.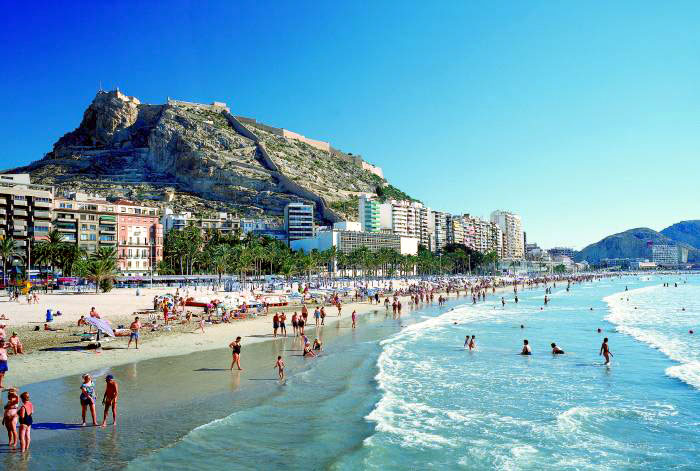 As one of the most famous coastlines in Spain, the Costa Blanca, which attracts millions of visitors each year is traditionally a favourite destination for foreign buyers drawn to the clear blue waters, miles of golden sandy beaches, quaint villages, sophisticated cafes and restaurants and an abundance of historical, cultural and leisure activities.
For those who are thinking about making a Spanish property purchase this year on the sunny Costa Blanca, why not take a look at what Taylor Wimpey España has to offer in 2012.
The new Lagunas del Sol development, a residential complex set in a beautiful rural area and located close to the heart of Rojales is made up of townhouses designed in a natural setting and very close to the beautiful beaches that this area is famous for.
The properties have been built on two floors with 2 or 3 bedrooms, a garden, private parking and outstanding views towards the swimming pools and gardens available now from €114,920.
The Calpesol residential complex in Calpe, Costa Blanca perfectly matches buyer's needs.Comprised of stunning houses with gardens, this development affords communal swimming pools and three bedroom and two bathroom properties with roofed sun terrace and private parking costing from just €165,000 + NO VAT until 29th February 2012.
This private complex of beautiful 3 bedroom townhouses of Las Brisas de Alenda is located in the peaceful and quiet area adjacent to theAlenda Golf Course while the wonderful beaches of the Costa Blanca are just a 15 minute away.
The Brisas de Alenda Golf complex has generous private gardens, a communal swimming pool and a club house as well as a gym, bar and restaurant costing from just €189,000 + NO VAT until 29th February 2012.
For more information please contact Taylor Wimpey España today on 08000 121 020 or visitwww.taylorwimpeyspain.com  for more information.  If you reside outside of the UK you will need to call 00 34 971 706 244.