Story lovers everywhere are preparing to celebrate their favourite authors on the 20th anniversary of World Book Day. Children across the UK will go to school dressed as beloved characters, whilst events up and down the country highlight the pleasure of reading.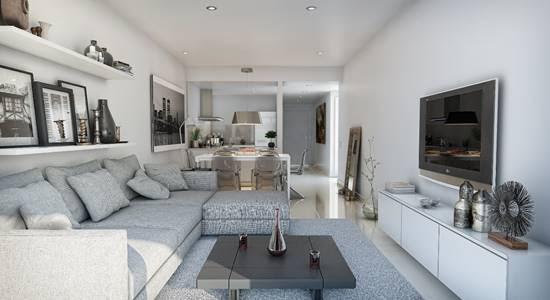 One distinguished author, that will no doubt be remembered in the festivities is Dame Agatha Christie. English crime novelist extraordinaire, as well as short story writer and playwright, Agatha Christie is best known for her fabulous fictional detectives, Hercule Poirot and Miss Marple.
In March 1932, Agatha Christie visited the isle of Mallorca for the first time. Arriving in Palma, she quickly realised there was a large number of English and American tourists who were in the capital of the Balearic island, making it impossible for her to find a room. It is said that on her journey to find accommodation, she passed through Port de Pollença and was immediately fascinated by the view from the bay.
The beautiful landscape she found herself in would go on to inspire a complete collection of short stories entitled 'Problem at Pollensa Bay and Other Stories'.
Inspired by the island himself, enough to make it home for his family, Marc Pritchard, Sales and Marketing Director, for leading Spanish homebuilder Taylor Wimpey España is always delighted to introduce people to all Mallorca has to offer.
Taylor Wimpey España's most recent development, just 45 minutes south of the inspirational Port de Pollença, is the gorgeous Bahia Sant Pere. The development is situated in the traditional north east coastal village of Colonia de Sant Pere, perfect for those wanting a more rural escape.
Bahia Sant Pere is less than an hour from Palma's international airport and only a short distance from the local fishing port and Mallorca's golden coastline. From just €215,000 +VAT all apartments have two bathrooms, an open-plan kitchen with breakfast bar and the use of a private parking space. Each resident will have access to the development's two swimming pools and luscious communal gardens.
Known for its outstanding natural beauty, the village of Colonia de Sant Pere allows visitors to experience the more rustic side of Mallorca, being the perfect location to enjoy both the stunning landscape of the mountains of the Peninsula de LLevant Natural Park and the beautiful coast with the white sandy beach of Sa Canova.