Like many businesses right now, leading Spanish home builder Taylor Wimpey España is getting to grips with the new version of normal that is evolving all around us. Spain is partway through a phased easing of lockdown restrictions and is now able to look ahead to the summer season that is so vital to its economy.

For Taylor Wimpey España, that has meant opening show homes and welcoming back potential buyers, albeit with strict rules in place around how viewings work. When Spain's travel restrictions lift on 1 July, the company is expecting a surge in interest as visitors from overseas can once more view its properties.

"We're expecting quite a busy couple of months, thanks to the pent-up demand that will be released when the travel restrictions end. Many buyers now have different priorities in mind. The open air pursuits of the Costa del Sol, Costa Blanca and Mallorca – golf, the beach, al fresco dining – are all suddenly vastly more attractive, as is owning a home in the sunshine with decent outdoor terraces or gardens."

Marc Pritchard, Sales and Marketing Director of Taylor Wimpey España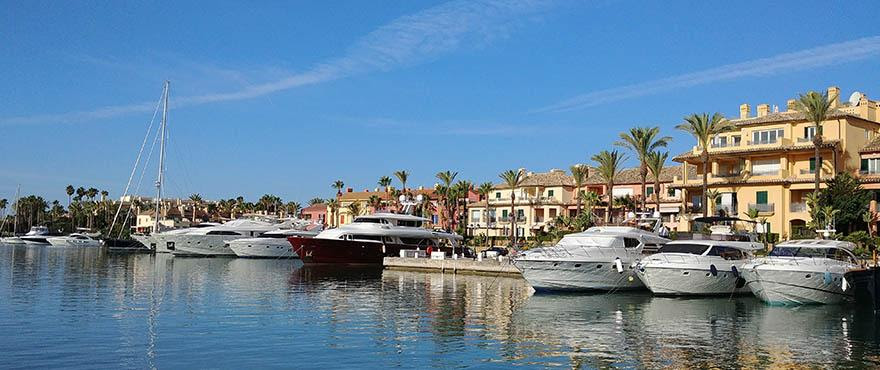 While the Spanish government initially said that it would not reopen the country's borders until 1 July, the islands of Mallorca, Menorca and Ibiza are going to open earlier – from 15 June – in order to test new coronavirus protocols.

Meanwhile, the Costa del Sol is gearing up to make the most of a very different kind of summer season than it is used to. Francisco Salado, President of Costa del Sol Tourism and Planning, recently expressed his optimism regarding a rise in the number of Spaniards looking to visit Andalusia, as well as a spike in interest from overseas tourists.

Airlines are also getting ready to serve those who will once more be allowed to visit Spain. Wizz Air has announced four new Spanish routes for this summer, while KLM has added flights to Alicante and Malaga to its schedule for July. The Lufthansa Group, meanwhile, will see four of its airlines making 165 flights per week to Spanish airports from 15 June.

"There's definitely a sense of both expectation and relief when thinking about the summer season now. I think it's fair to say that Spain won't be continuing its run of record-breaking visitor numbers this summer, but we've seem some notable spikes in interest during the lockdown, which it will be interesting to see play out over the next few months."

Marc Pritchard, Sales and Marketing Director of Taylor Wimpey España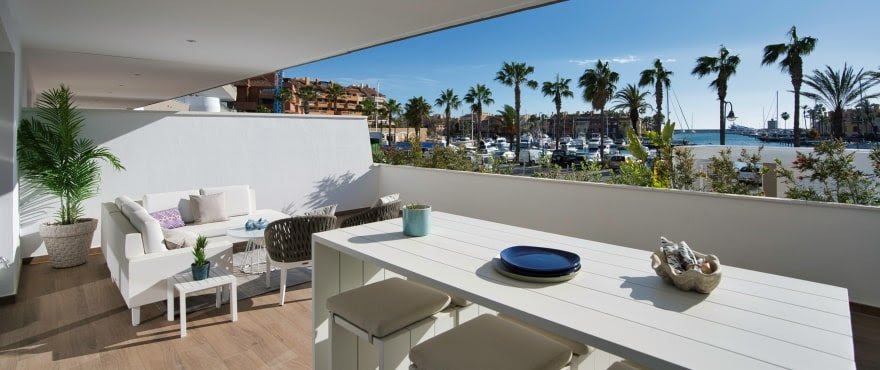 At Taylor Wimpey España, total leads in May 2020 were up by 109% when compared to the same month in 2019. British website visitors, meanwhile, were up by 83%. Overall, British buyers remain the homebuilder's top nationality, accounting for 19% of total sales year-to-date in May.

Properties such as Pier, which overlooks the Marina de Sotogrande in Cadiz, hold plenty of appeal to British buyers. The spacious apartments with their large terraces provide easy access to a host of socially distanced outdoor activities, from nautical pursuits through the next-door yacht club to golf at the prestigious San Roque Golf Club. Prices at the private, gated development, which features lush communal gardens and pool, start from €360,000 plus VAT.

Like Taylor Wimpey España, Rightmove has also reported a surge in interest in Spanish property. Searches for properties overseas by UK residents were up 33% in May 2020 when compared with May 2019, with searches for Spanish property up 34%.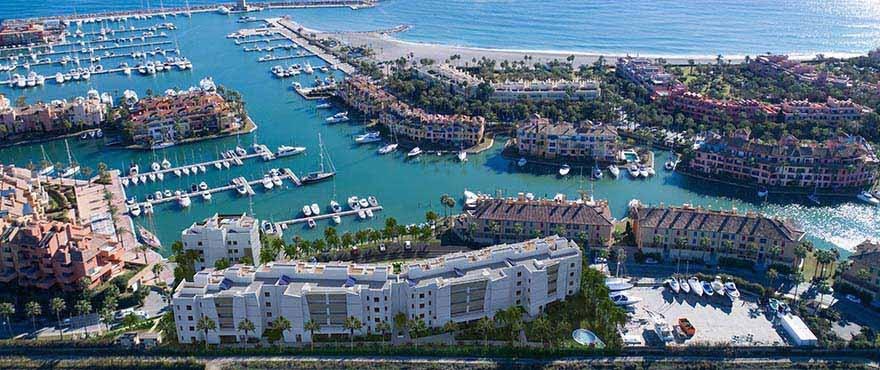 "Many buyers are now considering where they might like to spend future lockdowns and a lot of them are looking to Spain for a solution. A home where they can relax close to beach and golf facilities, with their own outdoor space included for enjoying the sunshine, perfectly fits the bill." Marc Pritchard, Sales and Marketing Director of Taylor Wimpey España

Taylor Wimpey España is delivering a safe, secure viewing and purchase process, from strictly controlled show home viewings to a fully refundable deposit of €3,300 for the duration of the Spanish 'alert' status.

For more information please contact Taylor Wimpey España today on 08000 121 020 or visit https://www.taylorwimpeyspain.com/. If you reside outside of the UK you will need to call 00 34 971 706 972.